Hi all!
Facer 4.5.16 is is rolling out to the Google Play store right now and should be available worldwide by the end of the day.
The changelog for this release is the following:
NEW: Introducing "Your Feed" - get the latest faces from your favorite designers right from the Featured section, every day! Note that you will need to be logged in to Facer to see the new section show up.
Bug fixes and optimizations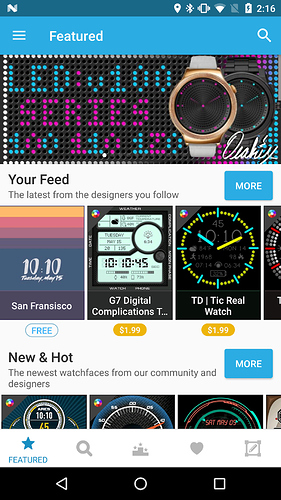 Thank you!
The Facer crew