I forgot to mention all 12 of my Christmas watch faces displays "Merry Christmas" on Christmas day.
MAG 1583
These are all so very cool, (no pun intended).
Great work.
This is a nice one, well done…I'm still sitting back waiting for my creation to save all the damn time

Trust me, I feel your pain!

After trying many ways to sort it out, I finally found out that the problem lies with adding Weather Icons: whenever I tried adding them, that when the problem occurred. I have finally finished my Face without them, and I simplified some of the other elements as well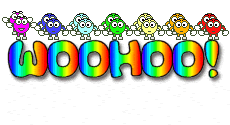 It has to be a Facer server on your side of the world or a network problem. I just made a face on my testing account and the save time was less than 15 seconds. The face had time, date, weather conditions, temperature, humidity and step count. I would contact @Facer_Official and let them know the issues you're having. I hope it gets resolved quickly for you!
Did you add Weather Icons? That was when I got stuck trying to save.
Yes, the weather icons, plus I changed the original ones for some I use. No issues at all saving it.
Lucky bugga