Hey everyone,
I'm making a watch that has a moon phase that rotates around it's origin (as usual) but I also want to have the "Facer Moon Phase" in the creator to orbit around the origin as the "Frame".
I have a photo of the red frame rotate according to the known moon phase rotation, but I need help on the X and Y expression for the blue moon phase circle orbiting the origin.
Below are some photos for understanding where red=frame and blue=facer moon phase.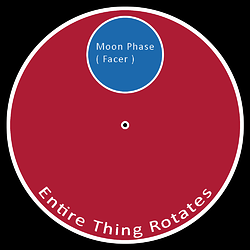 At third Quarter example: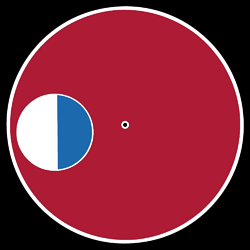 For those who help I say an enourmous Thank You. This forum has helped me multiple times in the past.