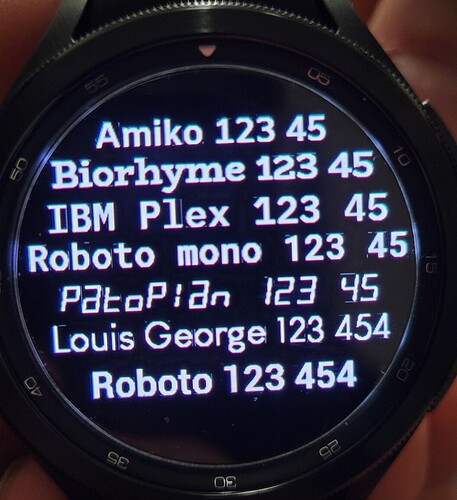 I made this post to show that all stock fonts and every font I've downloaded from daFont have the same bad quality AND white lines on the Galaxy 4 classic. This can't just be on my watch.
I have downloaded some other faces by top makers on Facer that don't have the lines on my watch but I have no idea what they are using or doing to avoid this issue.
This is a serious problem.