Here is the correct Link for your Face -

The Heart Rate should work just fine from I just checked out. Make sure you have ALL Permissions granted on both your Watch and Phone for Facer.
Oh, one other thing. You should unTick the little box on all your Text displays that says Fixed Width; it'll always fit the box nicely then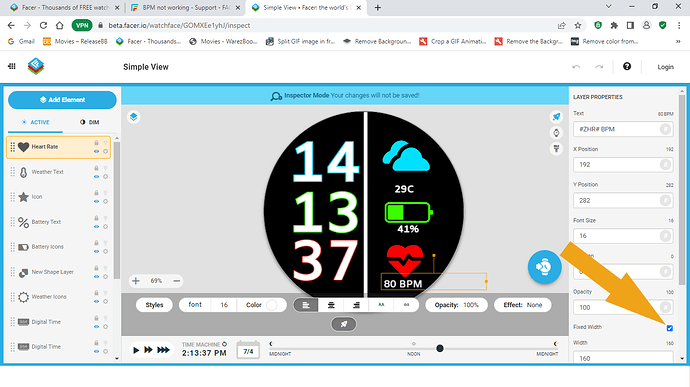 Wherever you see this little 3 balled triangle thingy icon

, selecting it will give you a shareable Link you can Copy and Paste ok.
Sadly Stroke on the digital numerals will not work correctly on WOS3 Watches. Good OLED Face .
Sadly I was talking Nonsence .works fine o GW4 .
.
.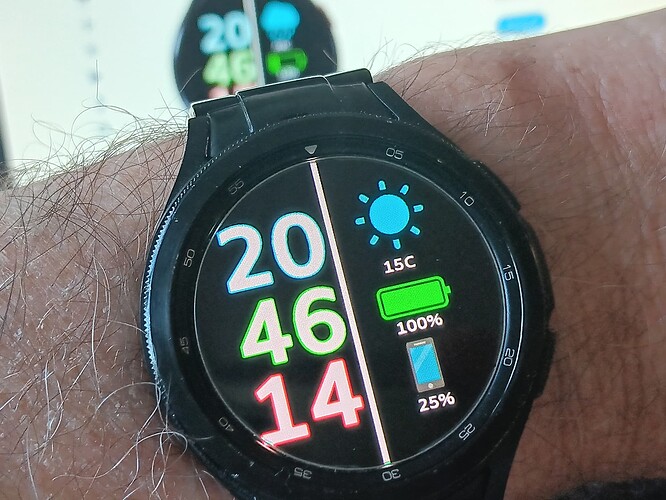 Works fine on my watch5. There has been an update few days ago. Update Facer on your watch and phone, restart watch.