@Facer_Official is this a model-specific bug? #help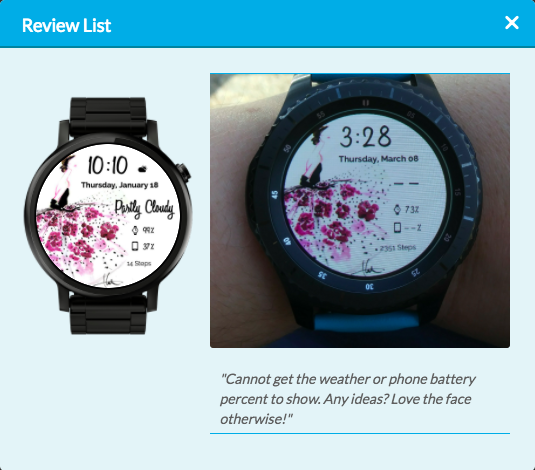 @pacingpoet user is likely not running the latest version of Facer. Some bugs were fixed recently that could cause phone battery and weather not to show up. Tell that user to update to Facer 4.2.7 in the Galaxy App Store (watch) and 4.5.9 in the Google Play Store (phone).
Thank you for responding so quickly! I have passed that information along to the end user.