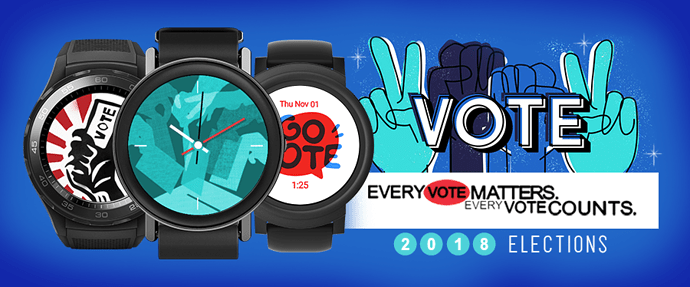 Hi Facer Designers!
As you know, it's voting season and our voices are more important now, than ever!
Regardless of your affiliations, or country of origin, your vote has value and we'd like you to rock your best voter style!


This call has a quick turnaround, but we're excited to see what awesome designs come forward - contributions end Monday the 5th @ 12pm U.S. Pacific Standard Time.

Please tag your designs with: #VOTE.
Looking forward to awesome designs!!

---
A Few Simple Watch Face Examples:
Thanks Designers,
The Facer Team