Hey @Facer_Official – A few days ago I decided to cancel my Facer Pro subscription (the subscription that gives you full access to the Pro editor, not the "Premium" subscription), and thankfully I did it with a specific debit card that I only add money to when I want to pay for something, otherwise you guys would have kept charging me. In the span of time since I tried to cancel it I've received maybe 4 e-mails already saying the payment was unsuccessful, and my cancel action is still "pending".
Could you PLEASE process that already? Sorry if I'm coming across a little ticked, but it's starting to get annoying.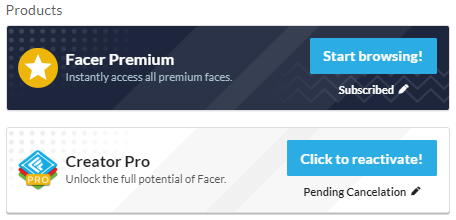 Thank you in advance.