How do you go about cancel Premium Subscription?
i have same problem, please could you tell me once solved?
regards
As always, when you are subscribed to any app and you want to unsubscribe you must do it from google play store. There is a place there to manage your subscriptions. Hope it helps @tizianodiroma, @timjcummings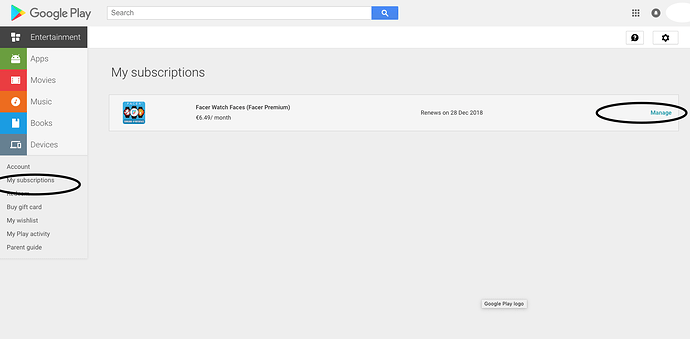 The only problem I have my subscription through my iPhone so I joined the Premium subscription through the facer website
same me I joined the Premium subscription through the facer website not google play
Riczurdo i have applied thru Facer website not google play and going there i dont have any subscription open so even if i google i dont find any explanation thats why i asked here.
He's right it is not the same way of canceling for iPhone users. I contacted support they are going to get back to me and show me how? I hope!
Hey guys! We're publishing a help section on that topic today - thanks for your patience!
Enrolled via the Facer website at www.facer.io:
On your web browser, go to www.facer.io.
Login to your Facer account (the same one used to purchase Facer Premium).
Navigate to your profile and click the 'pencil' icon to edit your profile.
On the edit profile page, click the 'pencil' icon next to where it says 'Subscribed' in the Facer Premium section at the top.
Tap Cancel.
After successful cancelation, your subscription will lapse at the end of the current period and will not be renewed.
Hello, Facer subscription is sheer magic, it is not shown among Google Play subscriptions. I registered via the Android app. Do you guys know how to find away to cancel the subscription? Did anyone encounter this problem?