I wrote about a similar issue in my post on loss of vibrancy, and frankly, I still don't understand how adding an object to a watch face can change the appearance of the underlying background image. Well here's a more extreme example and perhaps somebody can help me understand what's going on here.
This is the watch face in question
and this is how it looks on my arm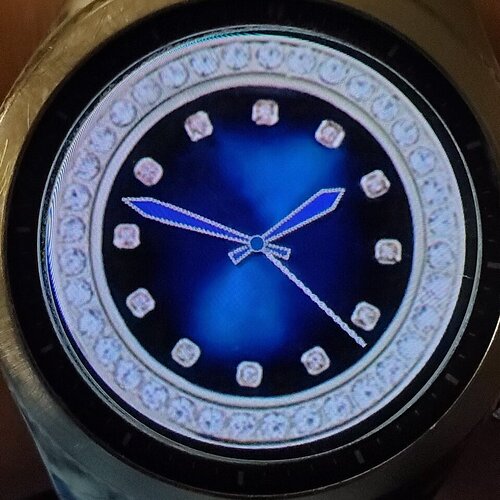 This is the face after adding the date.
To me they look about the same in Facer Creator, but I have been told that my monitor may not be giving me the right picture; however, this is what the face looks like on my arm once the date is added.

That looks plain awful and doesn't look anything like it looks in Creator, at least on my monitor. The only difference between the 2 watch faces is the addition of the date!!!
So what's going on here? Is it my watch (a Samsung Gear S3)? Or something in Creator?
I've done over 1000 watch faces and only recently have had a problem with the faces not looking right on my watch, and only after adding an element like the date or a graphic.