Wonderful design!
And I really love the box!
That box is brilliant! nice watch face too

Hey thanks everybody! And thanks again @mikeoday for your help with the coding of the bezel, couldn't have done this series without you!
4th in the series, in review now…
Generator Studios - Cryptex WC4 - watch face for Apple Watch, Samsung Gear S3, Huawei Watch, and more - Facer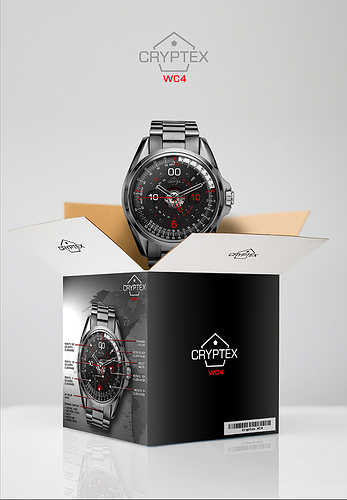 You are most welcome! I really do love the box!
Thanks everyone! I wanted to try something different, also, the original promo pics I did for this series were…not the best, so I wanted to start over and went with the box idea. (I actually ended up using the original promo pics for the box sides)
Love the design. Are the second and hour hand colors changeable?
Thanks Keith! The hands on the WC2 and WC5 ARE changeable yes, the other models are not.