Here is a 640x640 star to cut tick patterns from. Yup it's there a PNG file where the lines are white so you're seeing white-on-white (but it's really white-on-transparent). Right-click on the black plus(+) and save the image. Then pull it into PhotoShop, add a black background and you'll see the tick lines.
I usually have the second ticks be longer than sub-second ticks (like the black pattern below). Second ticks occur every 6-degrees in a 360-degree circle. this star is every 1.5-degrees, so you have full second ticks plus, 1/4, 1/2, and 3/4 sub-second ticks. Just cutout what you don't need.
Hour ticks occur every 30-degrees.
I know these look egg-shaped on this webpage but they're not. Just right-click and save.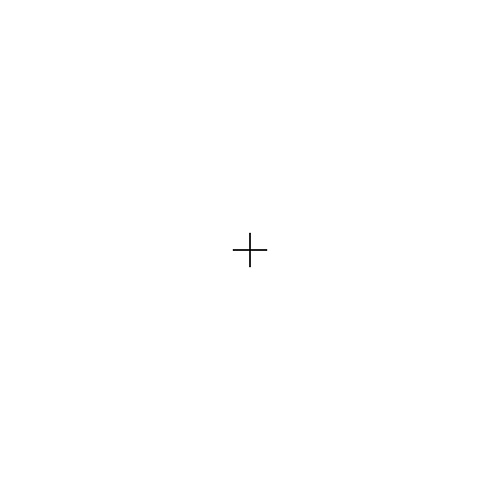 Here's a black tick version - same size black-on-transparent: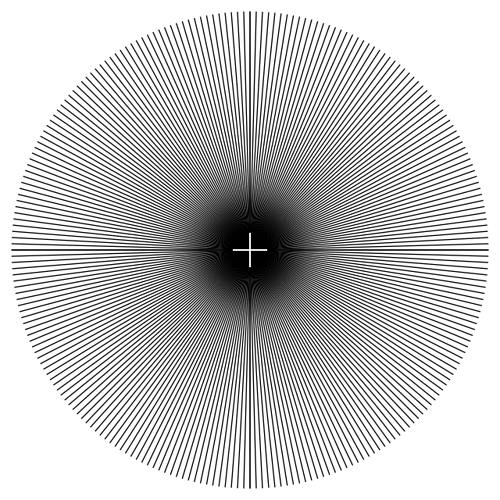 I re-use it all the time to pull it into photoshop and use circle masks to cut my tick patterns from it like this one:


Let me know if you have any questions
John