So, I have this design that won't save. I can't finish it because I can never get it to save. When I try, the saving indicator just goes on forever.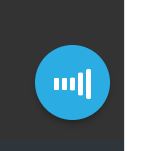 If I load it, don't do anything with it, and save it, it saves, but as soon as I try to change something, it won't save.
I've tried duplicating it, but the duplicate doesn't save either. Anyone had this issue or have any idea on what to do? I put a lot of work into this face, and I'll be pretty annoyed if I have to abandon it.
Other faces save just fine, so its clearly something with this specific face.