I see a few Face Makers asking about this so I thought I would chip in with a subject that is close to my Heart . I published a few things in my early days on Facer but deleted them .
Please don't .
If you really don't want them in the Publications folder, Duplicate them before you Delete them .
I show an example that makes me cringe a little but I keep it in my folder to remind me were I started. My Word I was so Proud of myself to making my own face for my New Watch.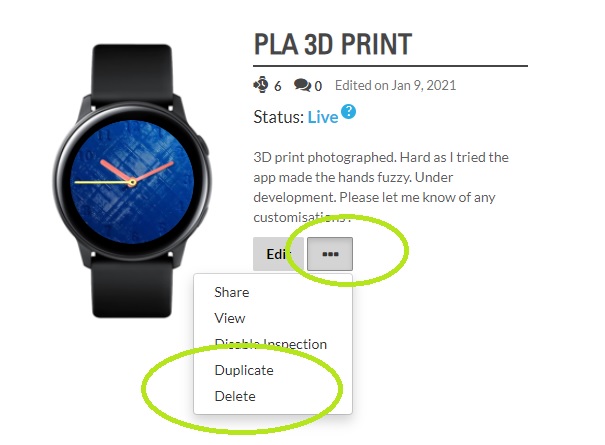 But when you publish Make a DUPLICATION first.
Be aware that if you REPUBLISH that Face with a Revision Number for example the File Name will not be updated correctly in certain places on Facer . Like The Currently Wearing and the App Watchbox. It just gets confusing . I have asked Little Labs about this but no answer.
Sorry to blow my own trumpet but this is where I am now.