Hi all,
We're excited to be releasing Facer Android 3.1.10 today!
What's new:
FINALLY! Follow feature is in! Be notified when your favorite designers release new faces!
Fixed an issue where switching away and back to Facer might lead to graphical corruptions
Crashes fixes and stability improvements
As usual, please let us know if you are finding any issue in this thread and we'll do our best to resolve them for our next release!
Enjoy!
The Facer Crew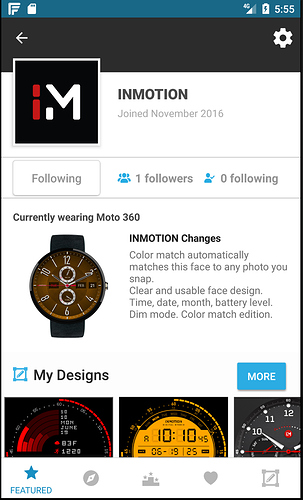 Follow your favorite designers in Facer Android 3.1.10