Hi all,
We're excited to be releasing Facer Android 3.1.11 today!
What's new:
MASSIVE 4th OF JULY SALE! All collections $5 or less in Explore until Wednesday morning!
New! Fresh faces all day every day in the Explore section!
New! Share your designer profile or you favorite collections with one tap!
New! Follow us on Facebook in the hamburger menu
Misc bug fixes and optimizations
As usual, please let us know if you are finding any issue in this thread and we'll do our best to resolve them for our next release!
Enjoy!
The Facer Crew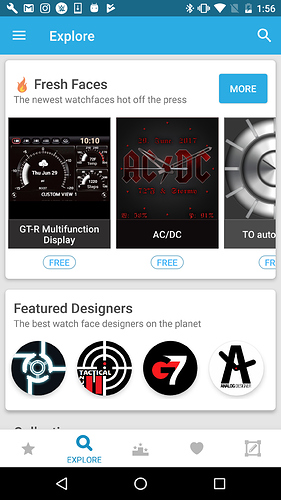 Fresh faces in improved Explore section