Hi everyone!
We've just released version 5.1.16 of the Facer Creator. Along with some bug fixes, we have a great new feature we're making available too: Fixed Width Text Elements. Although it may not sound very flashy, this is a very useful feature that will give you much more control over your layouts. Here's an example:
Let's say we have a design where we want to show the 5-day forecast in a specific section of our design. Information like weather condition text can vary in length from moment-to-moment, so we need to way to handle those situations where the text is very long and may go out of the bounds of our design. Here's what that would look like without fixed width text elements: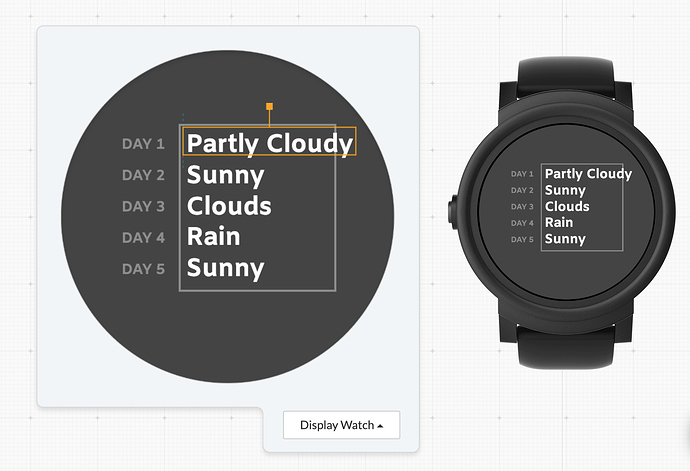 Now, with the new "Fixed Width" option for text elements, we can specify a width for the text element and Facer will format the content automatically so that it stays within those bounds, like so: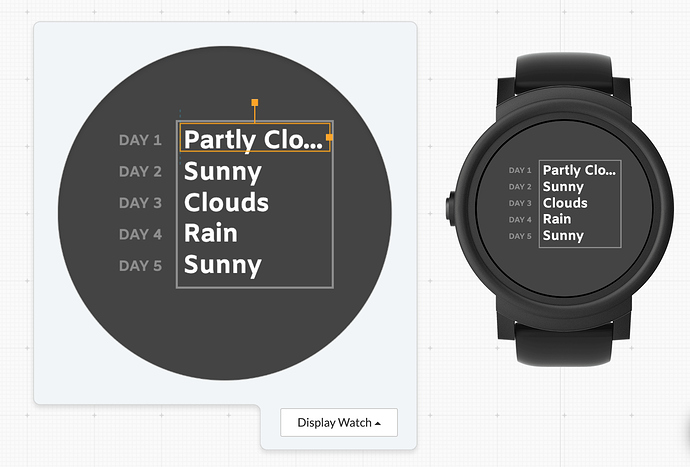 You can access this option on text elements in the advanced settings panel.
We hope you enjoy using it, & if you're in the US, happy 4th of July!
~The Facer Team~