When I've created a watch face for my galaxy watch 3 & for the galaxy watch 5. when I apply it to the watch, the steps count up on the watch face but the heart rate does not update on the watch face.
The latest one I done for my galaxy watch 5 was plain and simple, battery %, time and heart rate. The battery shows zero % & the heart rate shows as zero. See pic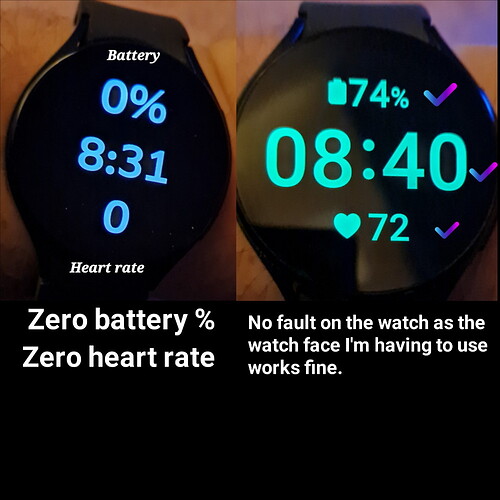 I know there's nothing wrong with the watch as I've only bought recently and the fact that the default watch face works with battery % time & heart. See above picture
I wish to create more watch faces but put off by the face that the battery % & heart rate are not working live like the steps.
Would appreciate tips or advice on how to resolve this issue. Oh yeh, before I forget, I'm using a Samsung galaxy note 20 on Android 12