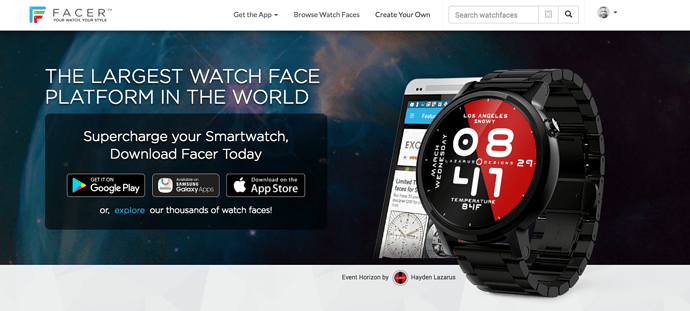 Hi all!
We're excited to announce that Facer Web + Creator 3.1.1 is now live! What's new:
Fancy new homepage with animated watch faces at www.facer.io
Fixed bug where long descriptions would cover functionality in Facer Creator
Fixed bug where where watch dropdown was cut off
Added link in Publish page to criteria for watch face featuring
Added Fossil Q Marshal to list of supported watches
Fixed "Live" label not showing up properly in Facer Creator, in some instances
Fixed some faces not loading properly in Facer Creator
Made Documentation easier to find in Facer Creator
Added avatars in community feed summary in Facer Creator
Fixed bug where changing a sticker style might reset its dimensions
As usual, thanks so much for being part of the Facer community! We have another release for the Facer Creator coming very soon including the long awaited "reply to review" feature. Stay tuned!
The Facer team