Hi, I wondered if you could help with an issue that's been happening recently. I have a Fossil Gen 6 watch and have been using it for quite a while now, with watch faces I generally get from developer MIKEOB . Currently I'm using the SOLACE GR+, but this issue also happens on other faces. After a while (I'm not sure how long, it appears to be random), the face glitches and becomes unusable (see below)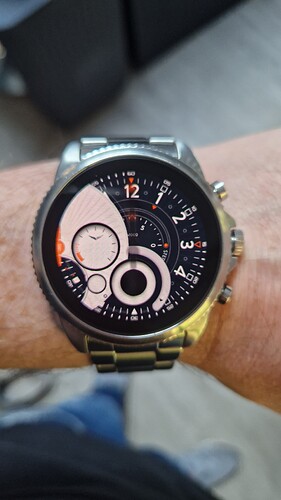 You can see the watch hands have disappeared, all the information is missing and it looks like there is a second white watch face off centre to the left.
The only way to resolve this is to reload the watch face, or choose another from the Facer app. Then it's a case of waiting for it to happen again.
This is only a relatively recent occurrence (within the last month). I have tried resetting the watch and reloading everything, but the issue persists. Any help would be appreciated.