I'm having issues with what's either a bug or an inability to see something obvious. All I want to do is display the day of the week for the future day forecasts and this is what I'm using for each of the next three days of the week:
$#DOWB#==1?mon:$$#DOWB#==2?tue:$$#DOWB#==3?wed:$$#DOWB#==4?thu:$$#DOWB#==5?fri:$$#DOWB#==6?sat:$$#DOWB#==7?sun:$: #WFBH# F
When I view the results inside Creator, it looks fine. As soon as I save it and load it on my phone in the Facer store, or on my watch, I get the following: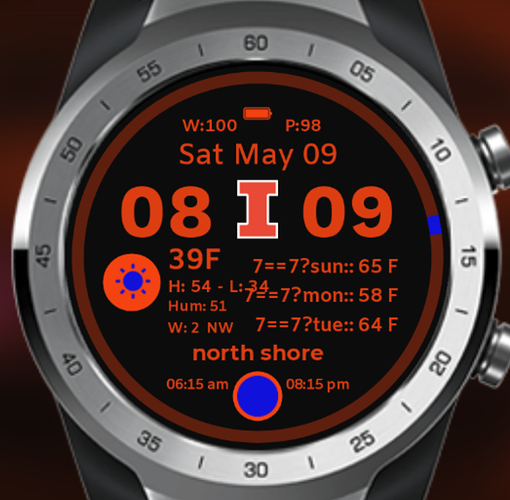 I've tried the coding as I would do it in Excel with the Value if False just being the 7th day of the week but that just ends up as a blank. In that case, the preview in Facer and the store are messed up but it works fine on my watch. Anybody understand what the deal is??