Hi all!
I just made a lot of visual improvement on the GAUSS Chamaeleon II. It´s now better than ever (imhO).
Changelog to last Chamaeleon I:
-Added a customizable outer bezel.
-Added 2 more nice backgrounds to choose
-Completly redesigned all watch hands for a better 3-dimensional look.
-Added new chrome middlepoint
-Added phosphorizing effect on moon phase plate in dim Mode
-Added new shadows on all hands for an even better 3-dimensional depth effect
-Added nice new square mask to develop square smart watch displays
-Added a new shadow for the middle field to give it more visual depth.
All other functionalities/customization options and the lock function stayed the same.
And this is how it looks now: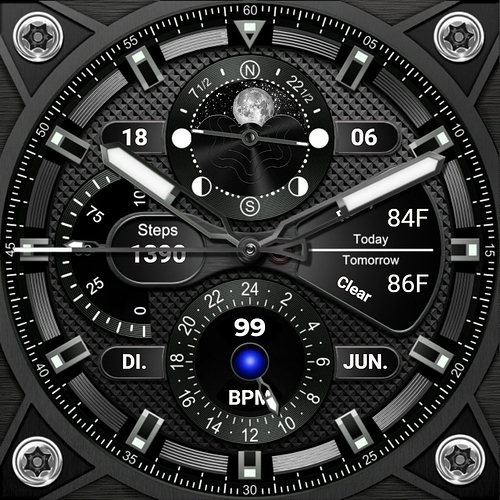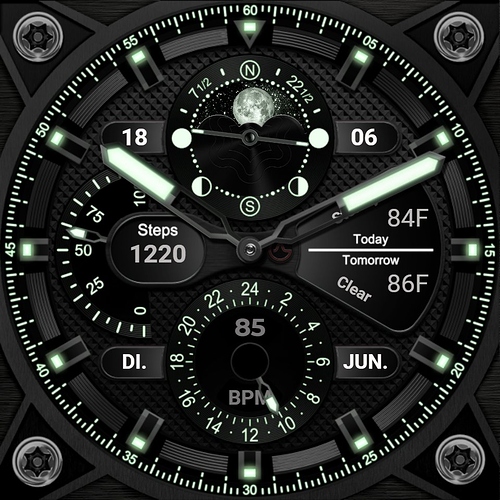 I hope you enjoy!
Greetings, GAUSS.