Hi to all
I would use this dial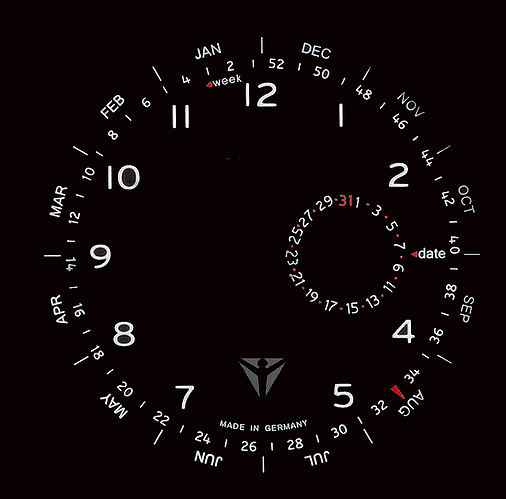 I would have 2 hands marking weeks of year and months. My problem is…that i am unable to find the right rotational code for these 2 hands. I have the expression for days in month and no more.
Some good samaritan can help me ?
Thanks for any welcomed help
Cheers