Can anyone help me on how to make those circular colored hands?
like this blue one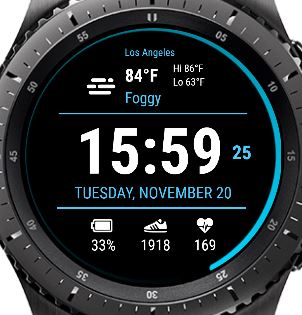 This one isn't that difficult. Its only a rotating three quarter circular ring. You only have to draw it with Photoshop or another graphic software and give the picture a #DWFSS#- rotation formula in the facer creator.
i dont think i can draw this. i dont even have any software for it lol. is there a way i can get a picture thats already done?
Just wait a short time and i will draw one for you… i first have to start my laptop. Just came home from work.
Which colour do you want?
thank you so much!! i was trying to replicate this watch face because i couldnt find the link for it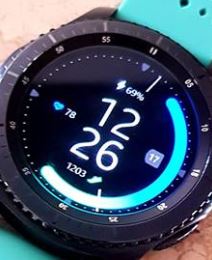 Okay, that´s what i made so far. Hope it will help you: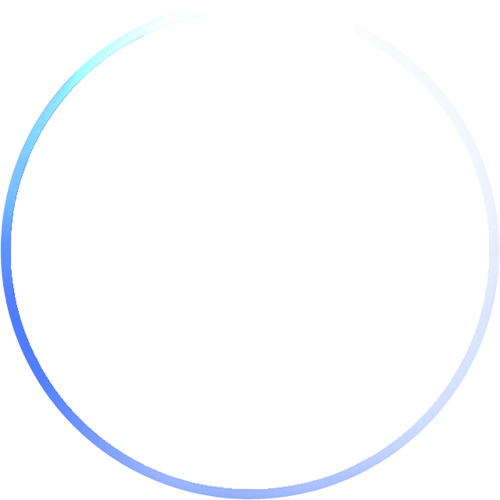 Made one transparent fading and one from blue to white, It´s thinner than on the picture but i think it will look better that way on your watch…
I can make on getting thinner to the end, if you wish that, too.
this is great! i will try and make it and ill get back to you!! thank you!!!
That´s the way it looks on a watch face…
looks clean! i love it! so I added the image on the creator, how do i add the formula you said?
nevermind, i added the image on the seconds hand and it worked!!
im actually worse than i thought at this… i cant get the numbers to be vertical like in that watchface… do i need to get images for the steps icon, heart rate, battery and date too?
Fine. When you open the small rocket ship a new window on the right side of the facer creator will open. You must insert the #DWFSS# Value in the Rotation field. But your solution with the second hand works a well.

Yes, you will need the images as separate .png files when you want the same look.
no luck so far in recreating that watchface. cant find the images and cant get the time numbers to be vertical. im pretty sure this is very simple for you to do lol
im gonna keep trying and see what i can do.
thank you a lot for the image!!
Here you are. Today full service. I totally redesigned them for an even better look, so there will be no copyright infringement (maybe only with adidas but you can have nike as well, lol).



I hope you can see the pictures, now the are all white on the white background.
Greetings, GAUSS
You´re welcome. Facer help each others…
This is a nice community.
Here are date field alternatives and the little flash (can see clear on the picture).