So here is an Idea I have…
Bubbles! Fun Party Bubble Time Face! =P
Here is an example I mocked up really quick after seeing a picture of a bunch of colored spheres. It's way Busy and not sure if that is good or not. Does the layout need work? Do colors need work? How am I going to pull this off? I am thinking just how my photoshop layers are just a lot of cuts/extractions with transparent etc. Yeah should be fairly easy just tedious with all the layers and I have the Fill? Meter bar Elements already.
Any suggestions, please??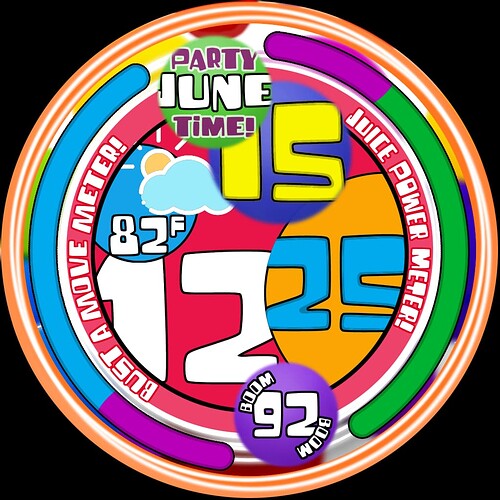 Hehe, an idea would be cool if it had actual bubbles floating around or that you could touch to pop. OR even if the circle/bubbles there now could kinda look like they are just slightly floating about. How would I do all this?