Let me know what you guys think of this please -

That's an interesting one! And no aliens…

Nice one. Great AM/PM. For me I would rotate the DOW ring and only have Sunday as read. But that is just me. I patches in nicely style wise with the seconds. Good Job.
Nice job. Definitely different style for you. I like the step animation, hope you wont mind me taking that there idea for a walk🤣
Thanks, and please feel free, here's the simple gif for it -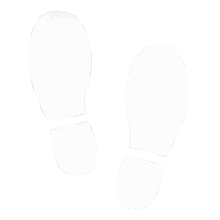 They're White, but can easily be filled with colour using any/most design apps.
cool thanks. I may take that for a spin around the clock! I will most likely code the action though, old habits lol!
I like like the DOW high light much better than the rotating behind layers. Tried it but no luck figuring out how.
Thanks, and just as @russellcresser said, you can always take a look "behind the scenes" on my Faces, to see how I did it

Great to know. I look into the creator community faces for help on occasion but it is annoying that when you scroll through 5+ pages of faces and open one to inspect the site takes you all the way back to the beginning when you close your inspection. Ugh
Very nice i like it, my compliments

Thanks, appreciate the compliment

WOW, you really out did yourself with this one, awesome job.
I took a look at this via inspection.
How do you put all those images for weather and moon phase into 1 layer?
-Warren
I can answer that one, he does it the same as I do. Use either the Weather Icons or Moon Phases elements and replace each picture in them. When you are on that element scroll down the menu border on the right. Click the "X" on the top right in each individual box. Then click the "+" in the center of each box that that will allow you to select a new picture to display in that box. You can find more pictures in the resources category here in the community.
Wow. You guys know so much that isn't anywhere in the documentation. If you've seen any of my watch faces with custom weather icons, you can see how much work I did to input each as a layer with the weather variable controlling opacity. This would have made my life so much easier.
-Warren
I was doing it the same way at first and you are correct, it's a LOT of work. I'm glad I was able to pass the information along to someone else. I picked it up here in the community from someone else.