Hello all!
I've been playing with Facer now for about 8 months now and I'm really enjoying it. I had a medical scare which has left me unable to work my career, so turning to design has been great for me.
I've got over 200 designs published, and seem to have a reputation now for colourful faces based on the Pixel design language, which I love doing. The 'EBD - Pixel Colours #24' is the most popular so far.
However, I also liker trying other design styles - I really like this for example 'EBD - Art Deco (Wood)':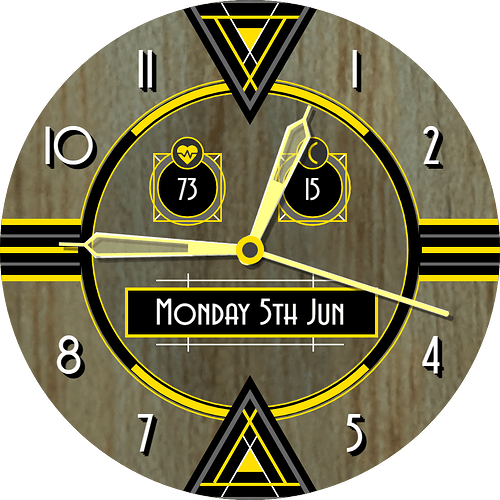 I started with the Pixel Watch, and as I got more into designing I got a larger Galaxy Watch 4 (Amazon Renew - great deal) to test on a larger face.
Anyway, time for me to get involved in the forums… so once again, Hello!
EBD