How do you scan qr code in app?
You don't. You have to use your camera app and scan for the QR code. It should open up in Google Play so you can download the helper app to your watch.
I never needed to scan any QR Codes myself, I just find what I want and sync it from the Facer App on my phone to my Watch.
Same here. I either use my computer and send it to my watch or I use Google Play app in the watch and search from there. I've searched every place in the Facer app I can find to search and have not found any QR scan links.
@Facer_Official et Alles.
I only have 4 favourites on my nearly new GW4. I bought Facer Plus Day 1 but only have 4 favourits stored on my watch despite syncing abotc 30.
Is this QR Code thing that keeps comming up accidentaly just a waste of time. I can see no where to scan it in thecApp on my Phone.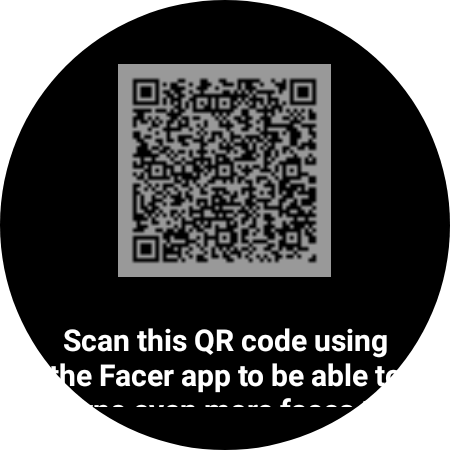 This is whai I get if I use a Third Part QR Code Scanner.
Please Advise.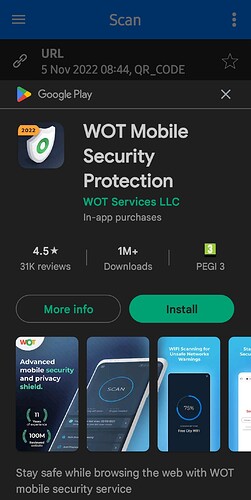 Just ignore it and back out my friend, that's what you get if you do more than 3 quick taps on your screen lol
I put a screen protector Glass on the display . So I switched on the Double Sensitivity so now it comes up randomly when the watch touches my leg . I wish we could turn it off . But I was looking at it to see if I could get more than three Favourites in my Memory . As A Facer Pluss Man I should get 20 . I will get a ticket on it from Little Labs but they are so busy at the moment . How many Facer Faces have you stored on your watch ?
I currently have 4 Faces on my Watch, but I like to keep it to a minimum to conserve memory and battery.
Yeah my friend . That is my rule but when I am testing my Day and Night Faces get pushed out the Window.
I think the extra sensitivity is for when you are wearing gloves in the winter. I have a screen protector on my GW4 Classic and have never turned on the extra sensitivity and it works just fine. Like @icrltd4 said the fourth tap is what turns on that stupid QR code. I've never seen the need to use it personally. You have all your memories on your watch, but you access them differently on WearOS. You have found the three so just slide one more to the circle with the plus sign in the center. Tap that and it will open a menu. On that menu will be Recently used, which is where the rest of them are located.
MAG. I am honored to know someone who has the Answer to every question on this community. I am very surprised Facer have not Given you that $ 1,000, 000 you are after for Making a Manual .
I just want to stop this pop up. Anyone can help please.
The QR code will only pop up if you tap on the watchface 4 times in a row. I usually bring it up by accident when I am changing the watchface and try to tap 3 times and do it once to many. Just be careful and only tap 3 times and you won't see it again.