Hello,
I would like to design 12hr and 24hr watch face. How do I do that?
The Facer documentation lists the available tags that you can use
see: Tags | Facer Documentation
Amongst others, it includes: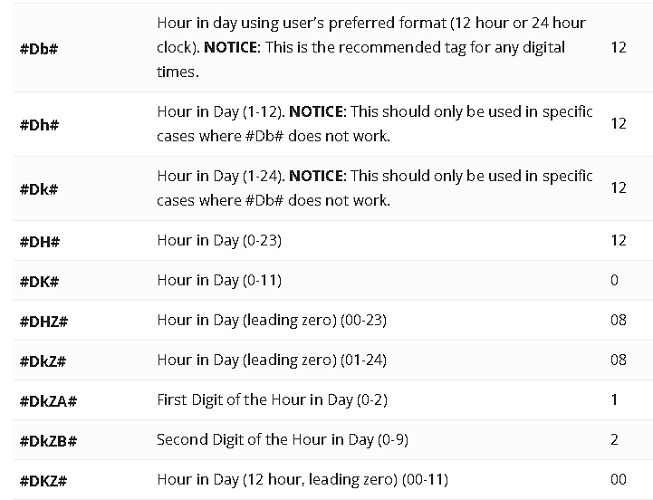 In the "text" field for your two different time elements, change the tags to the ones you want from the list.
The following tutorials / instructions might help you:
It will tell you how to access the "advanced panel" so that you can edit the tags
6:22 for example would be: #Dh#:#Dm#
and
18:22 would be: #Dk#:#Dm#
I hope that helps.