Hi all!
We are very excited to announce today the release of Facer Creator for Windows in beta!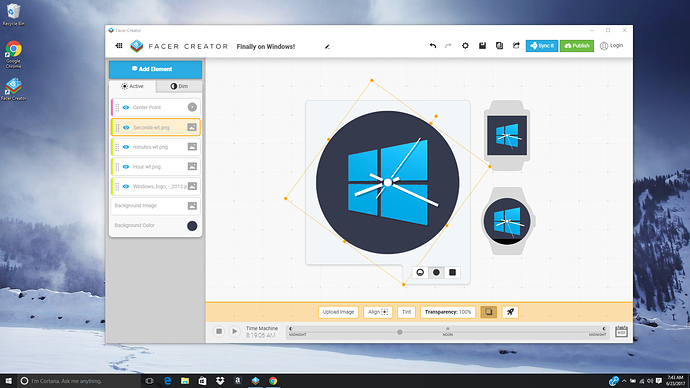 This first release will be the first of many and is intended to bring Facer to even larger crowd of designers! We can't wait to see what you will create!
The beta can be downloaded here.
As usual, if you find any bugs or have any feedback, let us know in this thread and we'll do our best to correct them for our next release!
Enjoy!
The Facer crew