Hi @ll,
i would like to introduce my first steps with my new premium status. I hope you enjoy it, i didn´t had much time to get used to all this very nice new features but i did my best to integrate them well.
It was a lot of work but i think it was worth it.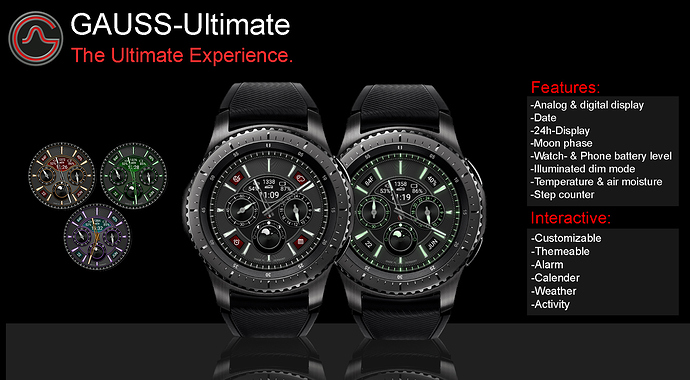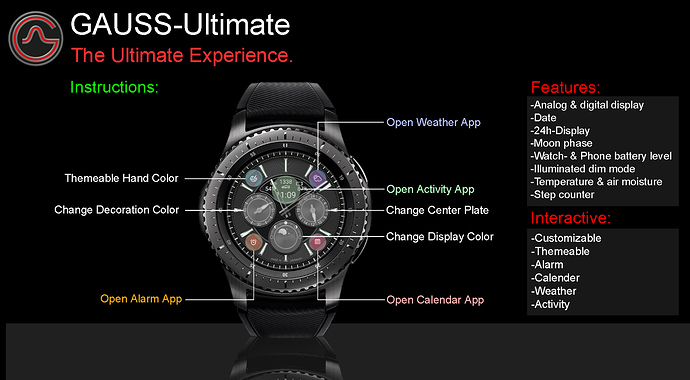 GAUSS-Ultimate
The Ultimate Experience.
Elegant classic look combined with all necessary features of a modern smartwatch.
Create your style and choose your informations.
-Customizable
-Themeable
-Interactive Apps
Features:
-Analog and digital time
-Date
-Temperature and air moisture
-24h display
-Moon phase
-Step counter
-Watch- and phone battery level
-Illuminated dim mode
Enjoy this unique masterpiece.
GAUSS