You should add a dim mode, with less detail/brightness …
Nice one, but as said… it needs a dim mode

Looks good. Same comment - also some hardware does a screen update only once per minute in dim mode (e.g., Huawei) so you may want to drop the second hand in dim mode as well.
john
I will do that. I have a dim in watchmaker version. Have to play with it. I would prefer dim at sunset. Need to learn facer coding a bit.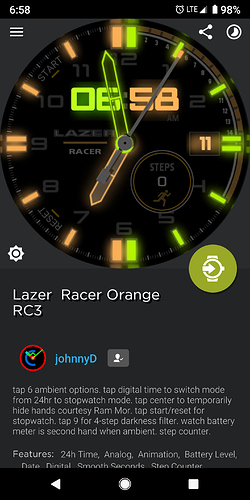 Dim mode is meant as a power saver for Always On Display mode, not to reduce brightness for visual purposes.