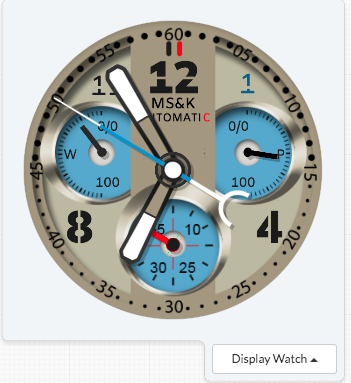 Very nice - I like the overall design and the shading and colours are nice.
Thanks @mikeoday

Very nice @kacarcuneyt !
Can you post the published watch face on a frame to see how it looks on a watch? I'm curious!
I like this a lot, but the inconsistent shading on the bezel and attached stripe up the middle throw me off a bit. Maybe it's just me.
thanks for comment @ircrotale its not problem to fix:)