Hi there. This is just demo mockups of my vision to improving editor.
I use editor every day and this is only my minds.
If you like it or no plese let me know…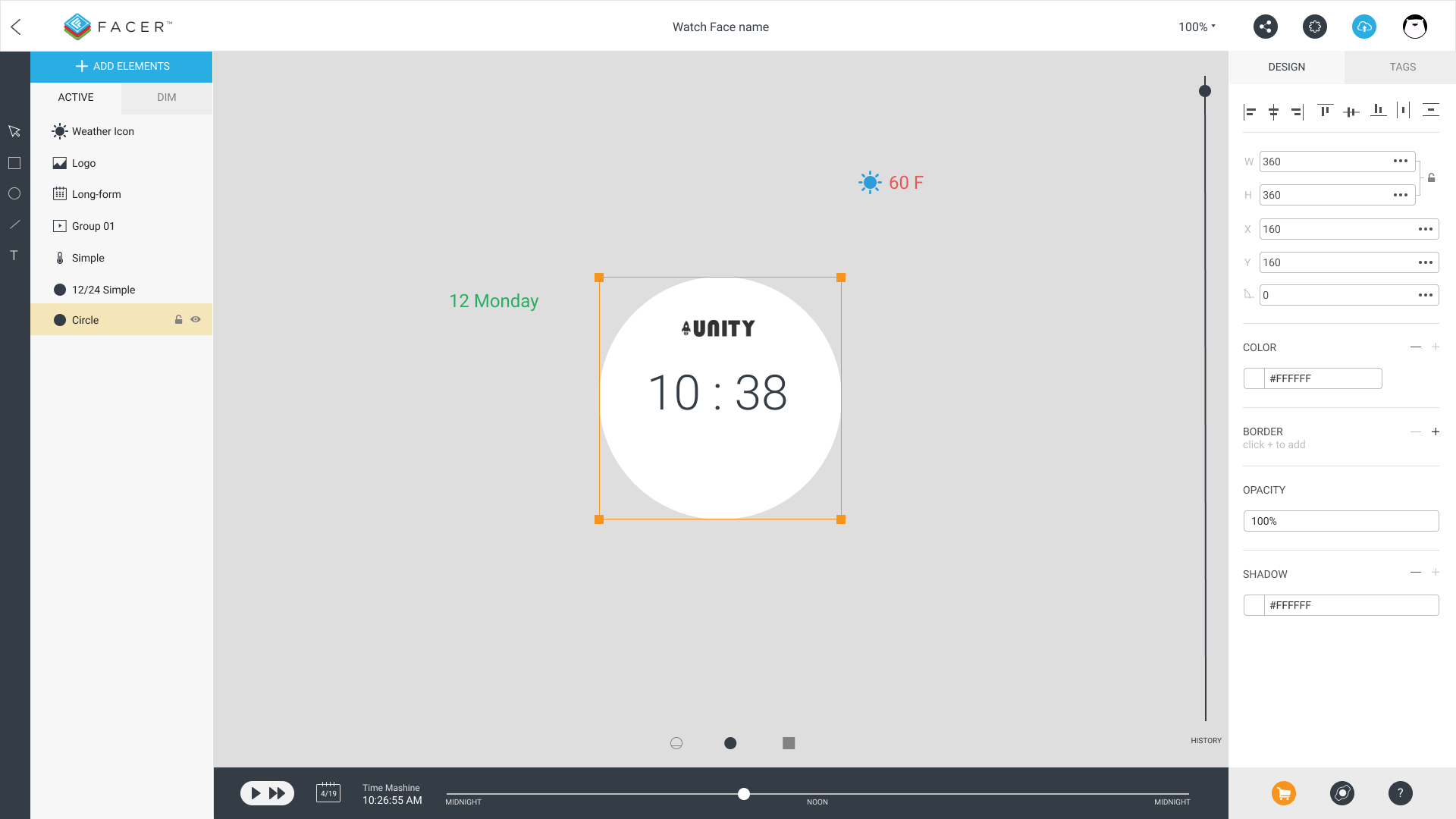 Added tools pannel on the left.

Icons Lock/Unlock and save/unlock appears by Hover or select layer.
Layers can be duplicated (ctrl+j)
3.There is The Properties panel on the right. Always visible.
If any element is selected now data appears on the Properties panel. There are added elements alignment tools.
If Elements aren't on an art board they are visible on Canvas. You can select elements without using layers. Art board icons (visibility mode selector) are above on Time Machine panel but I'm not sure if it's good.

There is History panel on the right. It's a scroll-bar. Pull it down to undo - up to redo.

There is zoom indicator (100%) on Top-bar panel.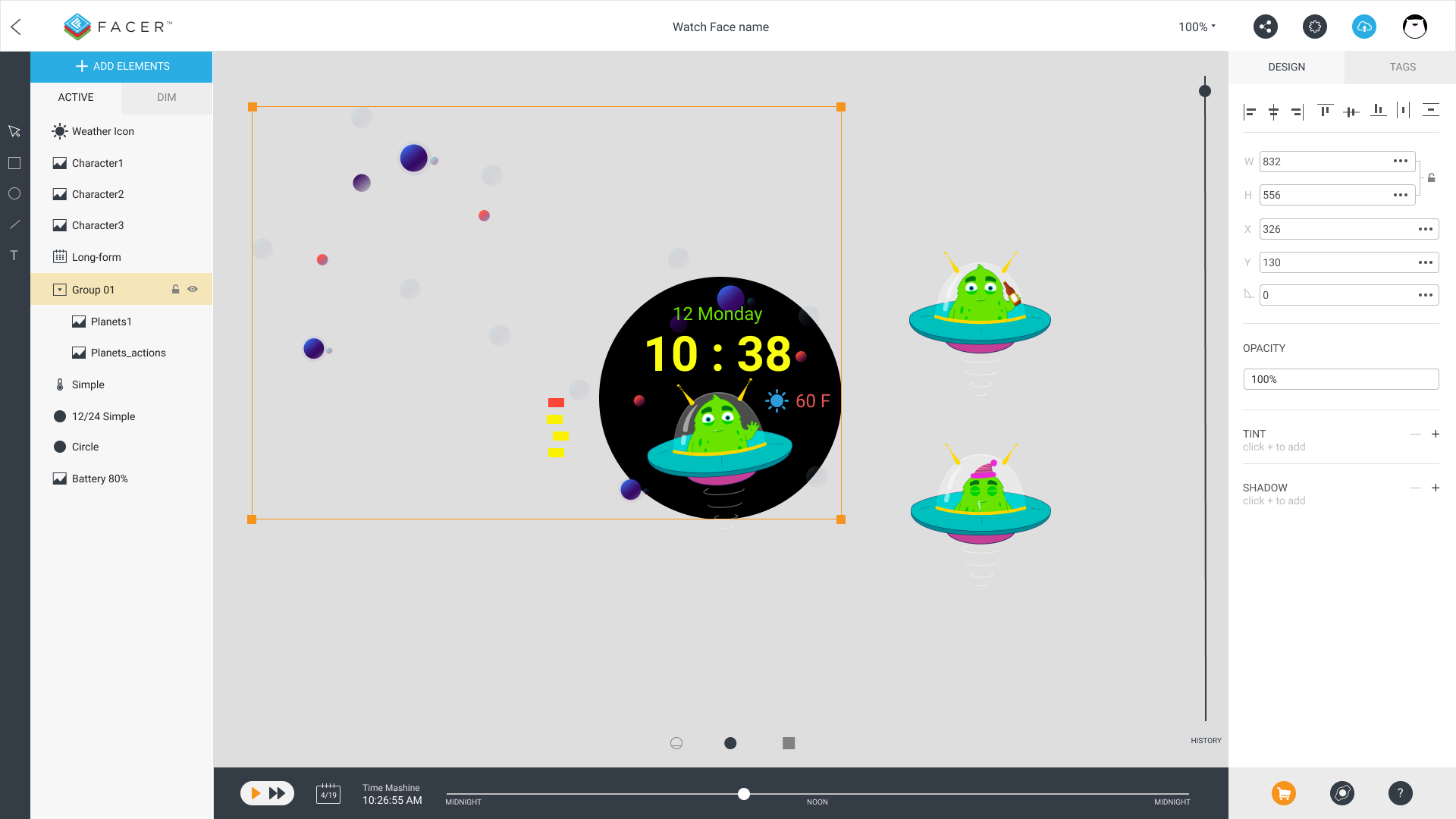 All elements can be group (ctrl+g).
Common data of the group appeared on Properties panel.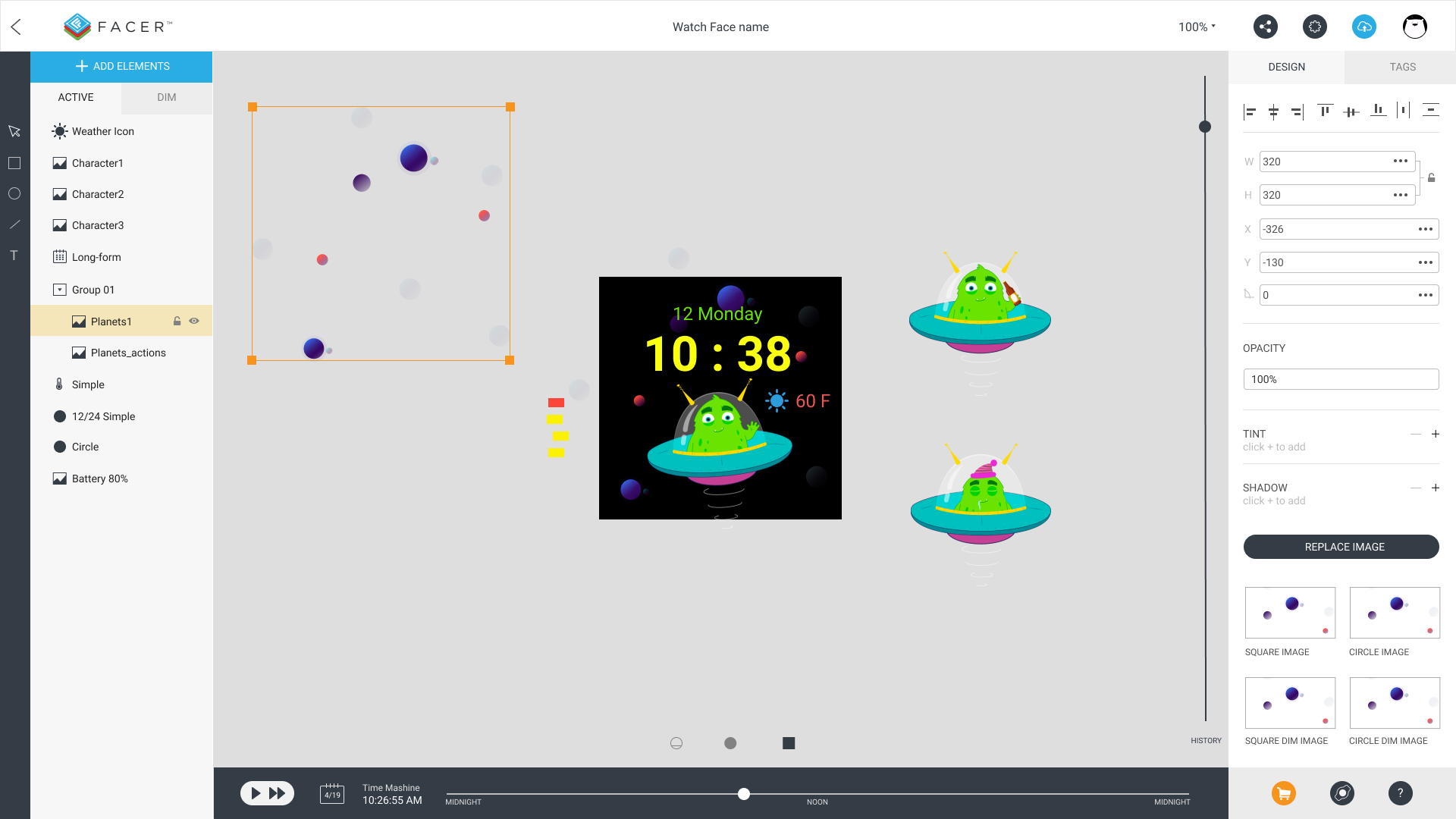 Squared Artboard.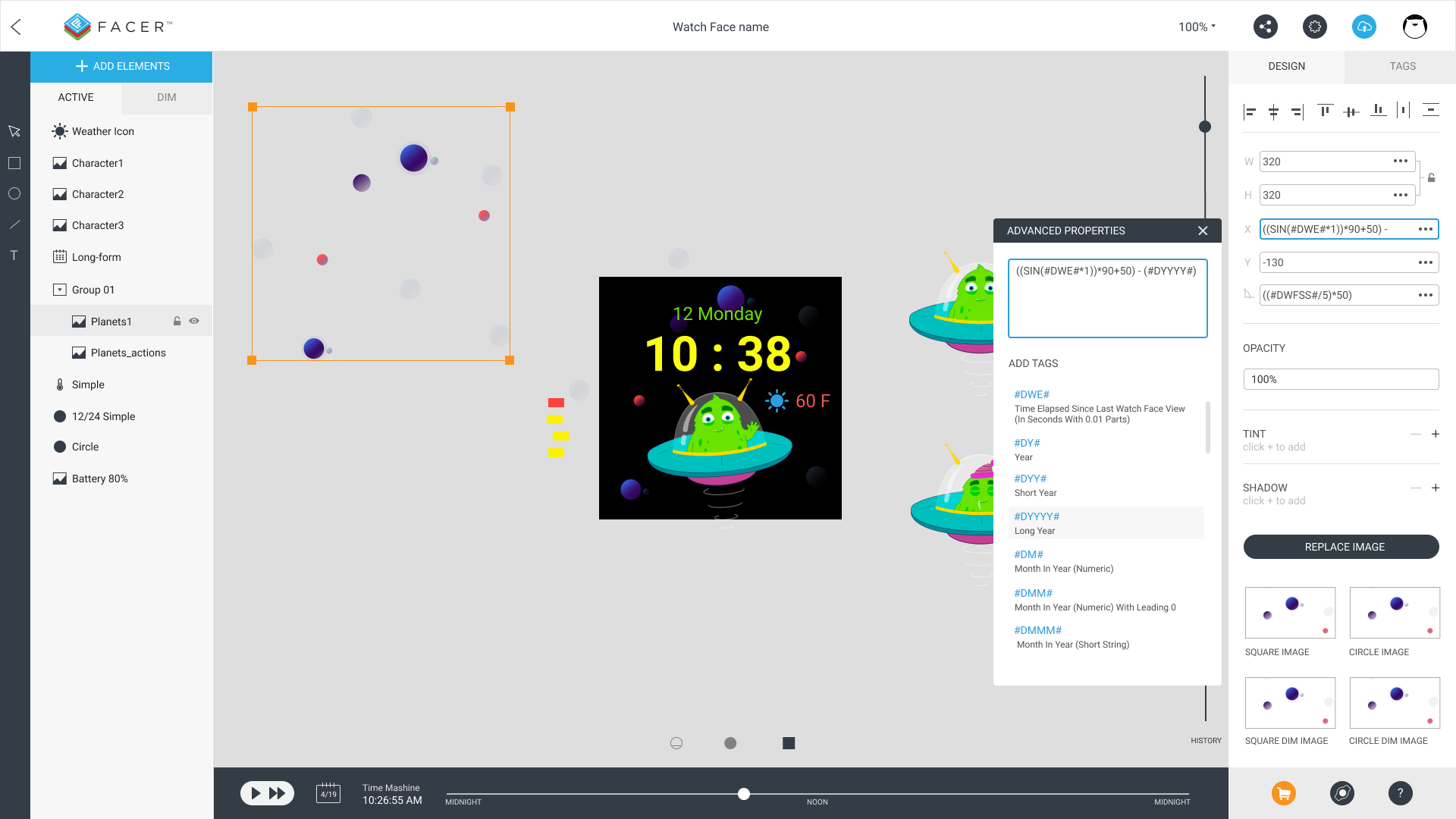 Use More icon(…) to show Pop-over panel. It has additional elements properties/features.
Code input increased for better Tags coding.

All tags are in The Tags tab.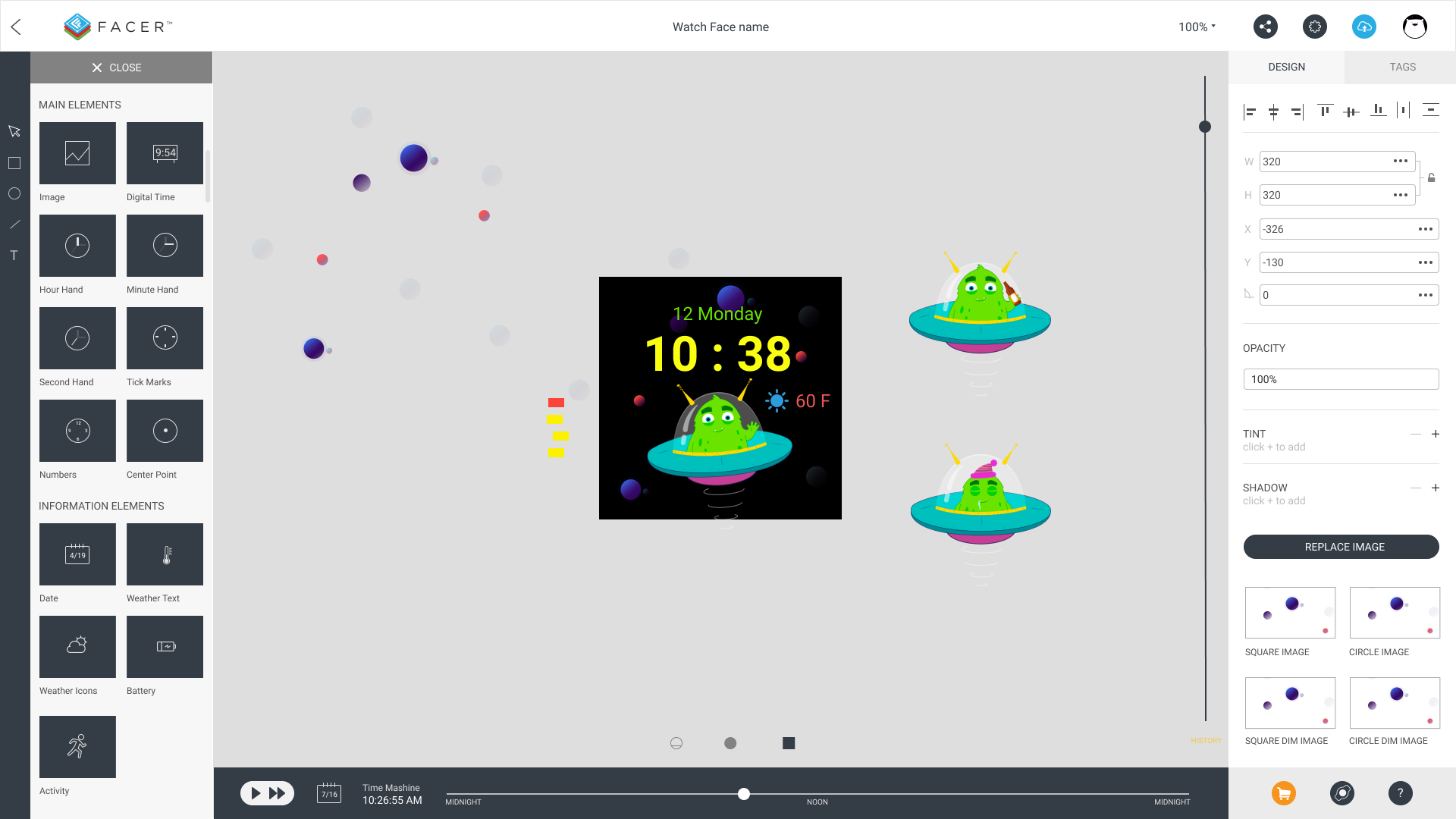 Elements library opens by pushing the same button Add Elements.
It has 100% height for better use.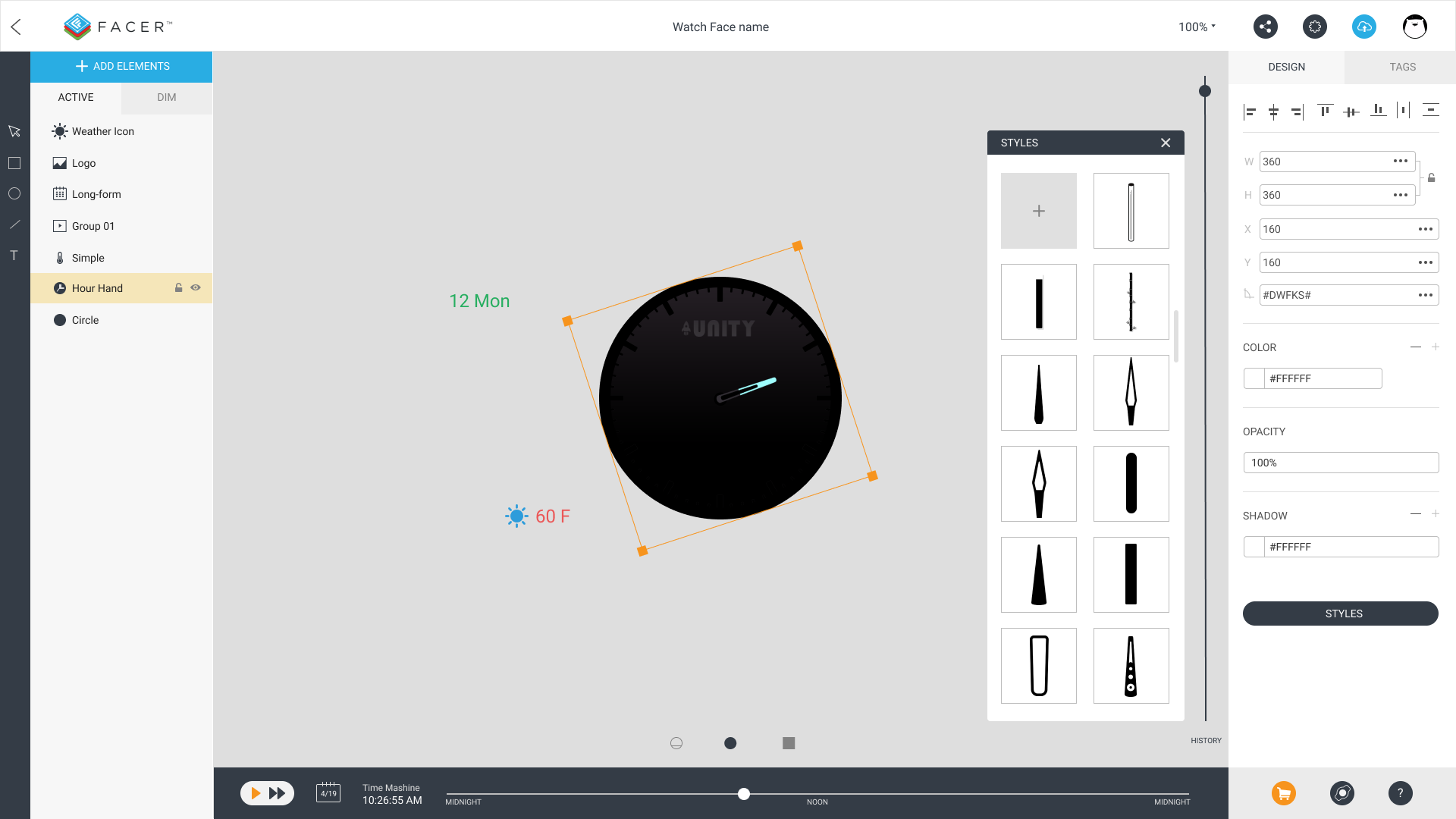 If added element has additional parameter it will appear immediately in the special pop-over.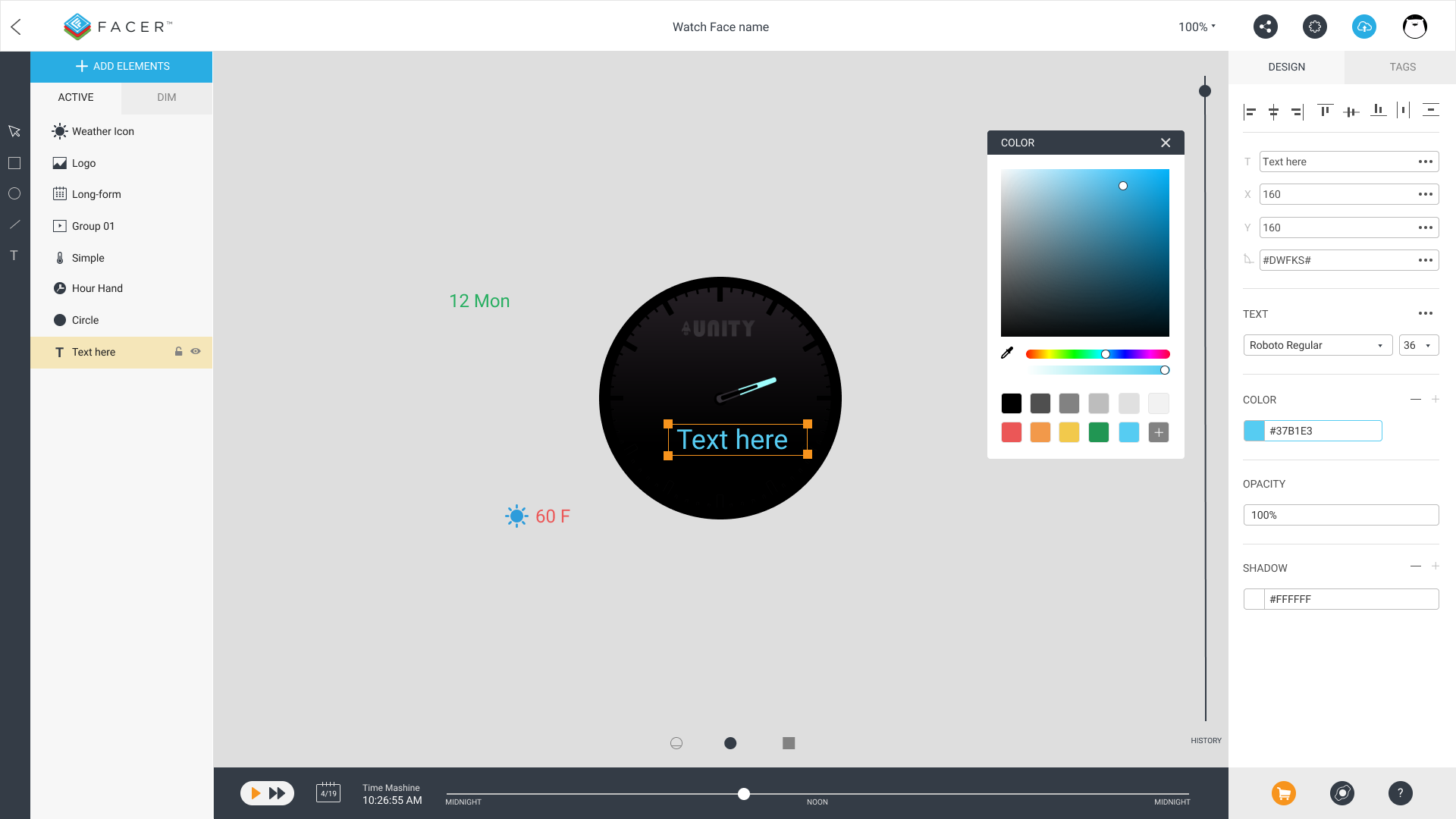 Color picker looks more useful and can save a color to the library.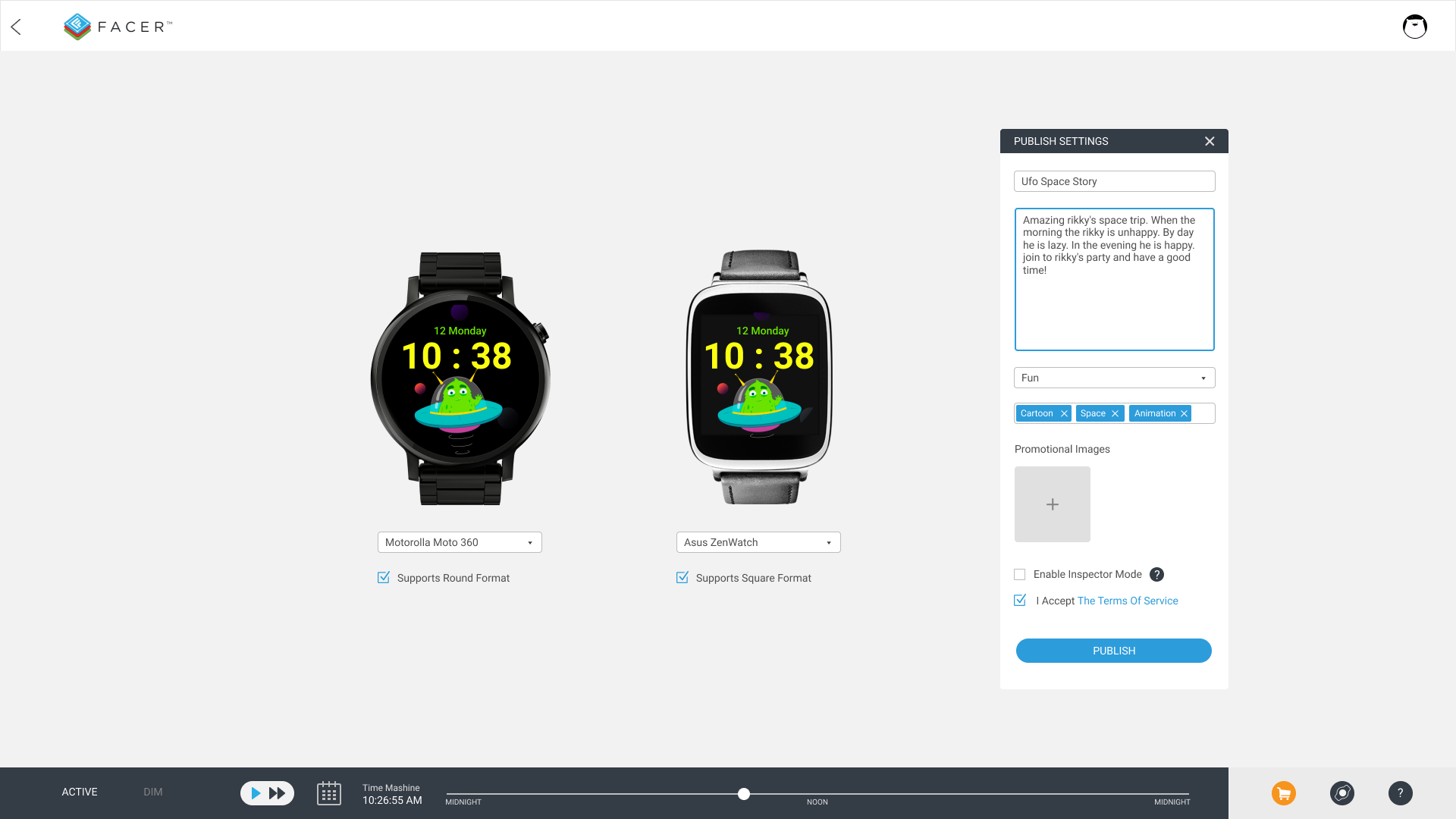 Publish settings. New visualisation.
If something wrong with images loading go to original article on my site
http://faustland.ru/work/facer_demo.html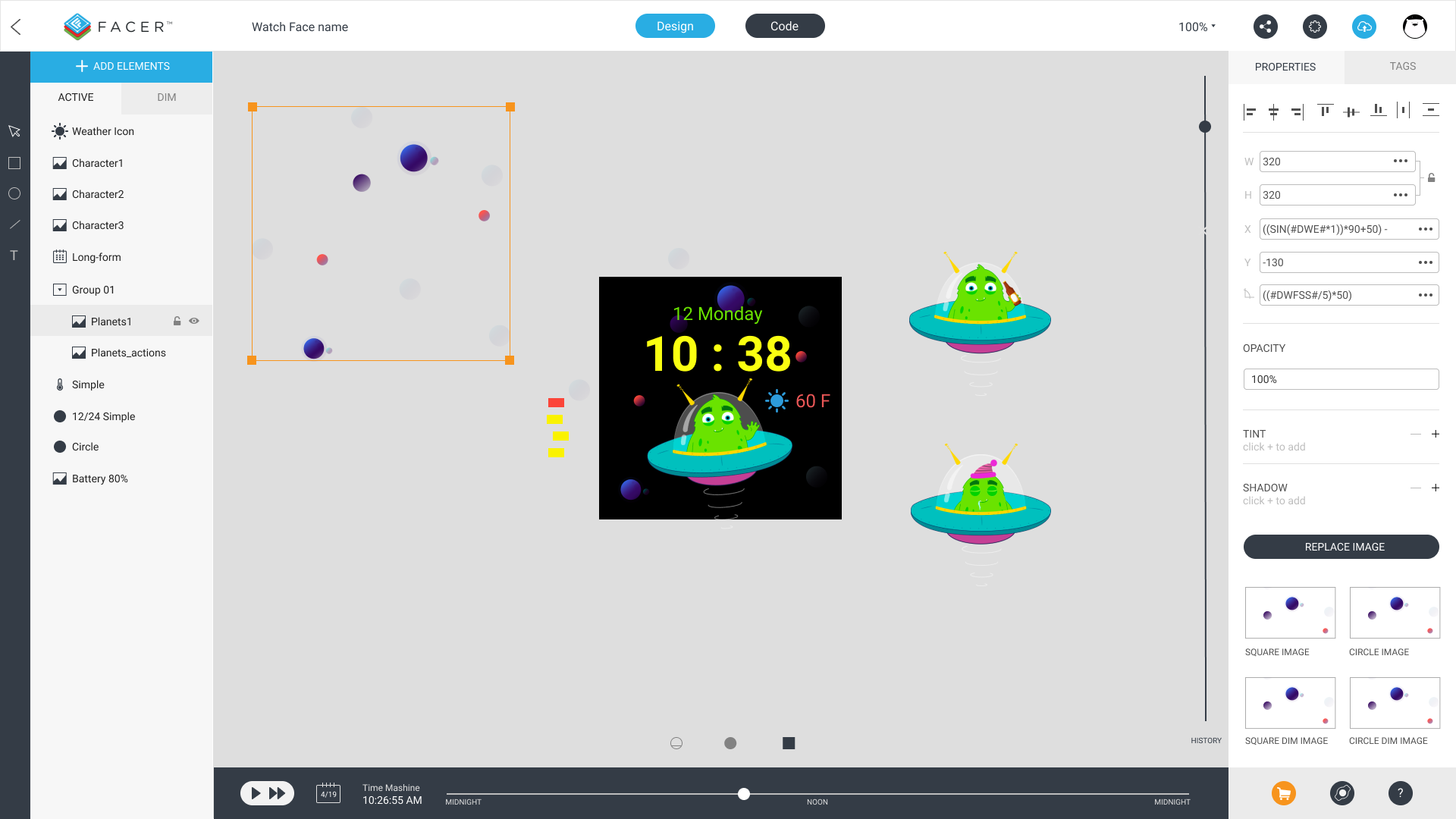 So, I addad some new features in my mockups. Look at top bar. There are to modes. Designe mode and Code mode.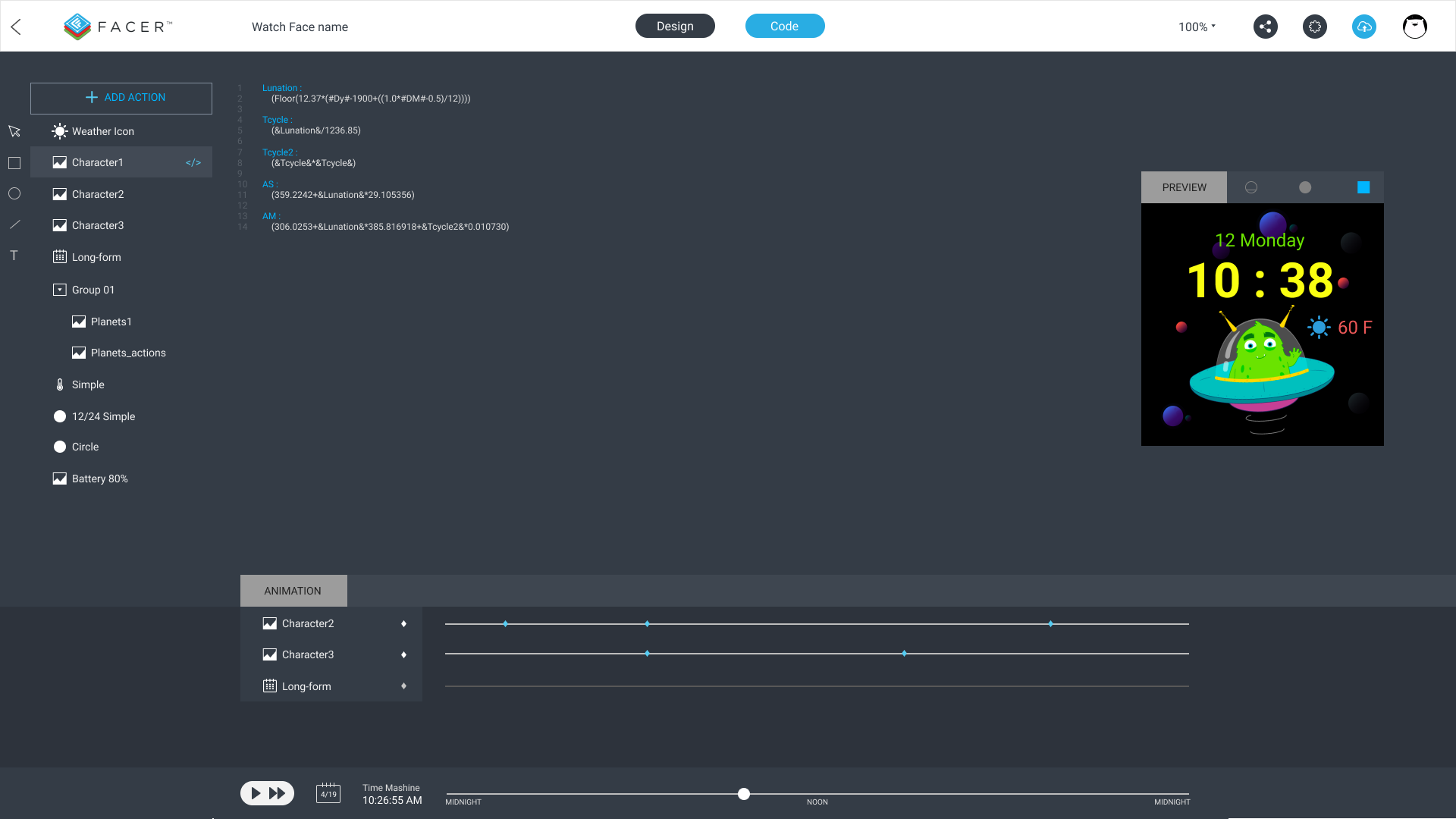 In the Code mode you can see which layers are coding now, preview window and animation time machine. This is only concept. Animation works like in Adobe After Effects.