I would love to see some true blood faces . One of my favorite TV shows
Welcome to the group of facer.comunidad @m.bishop2087
This is a group where you are going to meet a lot of good people and designers. Who can help you with your questions and concerns
I hope you enjoy this group!!!

With the question you asked …
I made a watch face for you to enjoy the design !!!
You can already find it in the Facer watch faces app to install it.
Here I show you the design for you to see …

Cordially, I hope you enjoy it.


Hi welcome to the group i just put this together if your interested i will publish
Publish Daz

I just finsihed my version of a True Blood watch, hope you like it! Constructive criticism appreciated.
That's pretty neat tjsokol, I'd have done the Liquid a little different though (check my alignment and height below), maybe even with animated bubbles too, but your Face works as is, and it IS your Face, YOUR design, so well done


.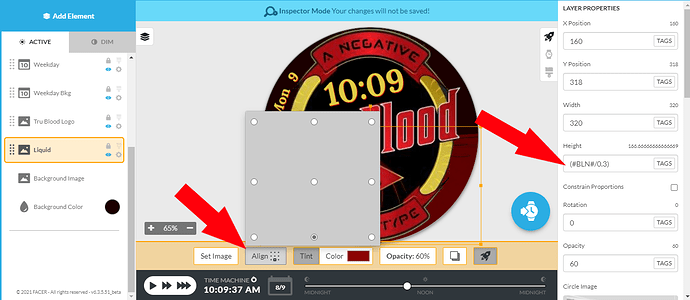 icritd4, thanks for the suggestions, i never would have thought to change the height, I'll keep this in mind. I did add bubbles, i like that idea. They rise slowly because, you know, blood.
You're welcome, that's why we're all here, to share any helpful knowledge and help each other.