Hi,
got some time now, so Im back with idea that is in my mind…
I would like to expand my watch face Dual Pepper with another version.
The idea: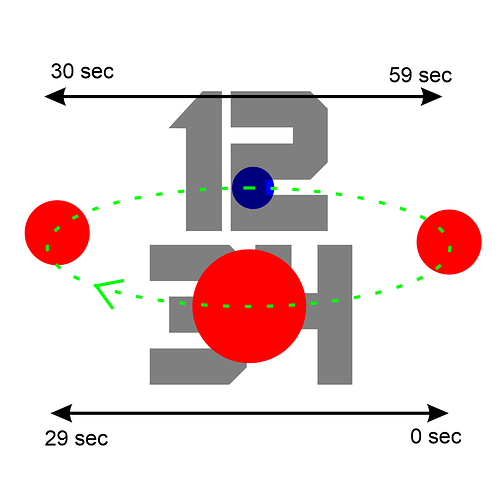 So the idea is that around dials is orbiting a sphere.
For the first second visible is red one - in front of dials, for next 30 sec visible is blue one - behind dials.
Rotating should start on right side - where is "0 sec"… just concidering to put seconds inside.
Another thing:
The sphere should have a size at point 0 sec - > SIZEX
next on point 15 sec should have size SIZEX+Y
and on point 30 sec, size should be again SIZEX
The same situation behind the dials but size should be SIZEX-Y in 45 second point
Hope that I wrot it clear (as you know english isnt my first language)
Can you hel me guys? @petruuccios @ThaMattie @russellcresser
Thank you in advance