I'm currently making a watchface inspired by a particular Windows Media Player skin.
Even though I am a good artist, I'm not exactly good at mimicking the original art, but with the help of our convenient, yet controversial friend on the internet, the AI, I ran the skin through DALL-E, and then combined the sections from the actual skin and the generated part together, whilst erasing any buttons (e.g. the play button, the pause buttons and etc)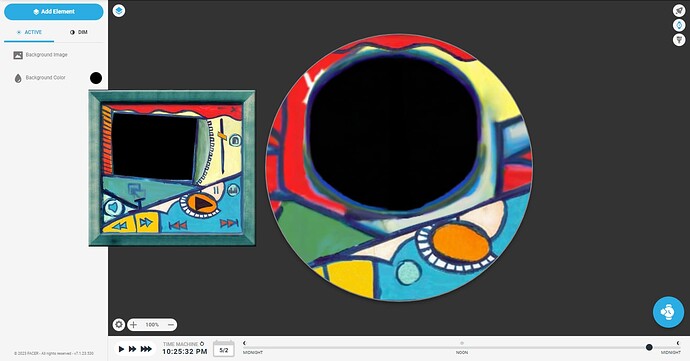 Here's the watchface background in comparison to the original counterpart on the left side. No clue what to add next inside of the watchface, apart from the obvious black circle inside. I'm obviously going to keep it black so that it should be a reminder that this is inspired from a Windows Media Player skin, unless if the replies said otherwise, haha.