Dear @Facer_Official, 20 notifications got for the same watch face. Please solve. Thanks.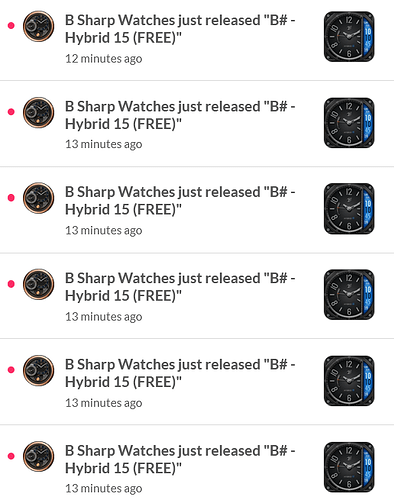 Yeah it is getting Worse. I got 6 notifications for that one.
A Facer system brainfart? I just posted about a strange email I got, part of the same problem?
A few farts on Face but I think that one @kourosh is a different smell.
crap! it has struck B Sharp! I had a follower tell me that about this face this morning too… for him 21 notifications! I'm reporting to Facer team now.
If you want us to buy your watches, you can just say so

well I do, but this was a freebie!
Well ain't that a fine, "how do you do". At least Facer didn't give you a kick in the teeth also.