Here is an example. Many conventional watches have this feature, this is just one example.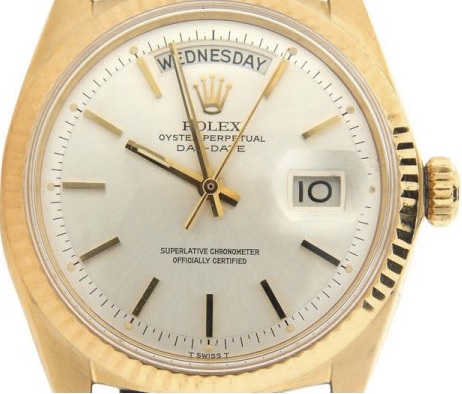 A lot of us are waiting for the curved Text feature implemented in Facer Creator…

But, anyway, you can do it already, when you are skilled in Photoshop or other programs like it.
You need a transparent mask at the main face and a Circle-Image beneath it with all the Names sorted in 7 parts of 360 degrees. Monday normally has to be an 12 o´clock position.
Then you use the rotational code for the day of week (#DWR#) and that´s it.
I hope, this will help you a little bit.
Hello @facer12,
a lot of things is possible in the (alternative) way like @GAUSS wrote. Here an example from my collection with open inspector mode

Especially this effect (day date in a curve) is pretty easy to realize.
@facer12,
Instead of actual text, you can make 7 images (.PNGs) of the days in curved text. then, just load all 7 images and use transparency formulas to show the right image on the right day.
-John
Thanks to all for such a quick reply! I am not great at creating things from scratch in Photoshop (I have Photoshop Elements) but I know how it's done.
@Tomas: Aah, the floor solution, with divided characters. That´s a far better solution than mine because of it´s international usability, but its a biig bunch of layers…

Thanks for that trick Tomas - used it on my new face for the day of week and month windows.