Well, I ordered the Pro package a while ago and I have to say I'm pretty disappointed!
For "so much" money, getting such a quality is very disappointing.
E-mailing Facer doesn't help either, because they don't answer at all!!
I'll show you why.
In the pictures below I created a test clock with "Customizable Complications"(Round). (I wrote what I want as text above)
It starts with everything looking almost the same!! You can see the battery symbol on all of them.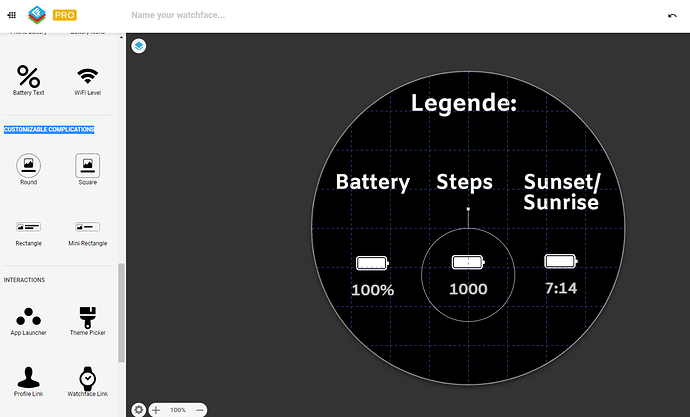 Now you have to save and go out of the editing window!
Now you have to call the clock again!
Only now you have the right symbols on the screen!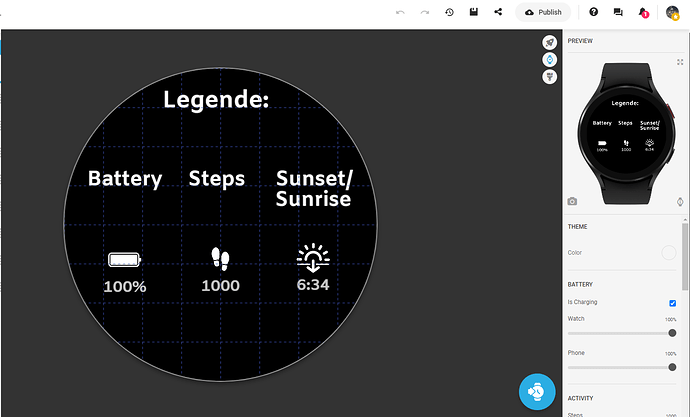 In the watch preview, everything looks chic too…
If you then synchronize this with your watch (I have a Galaxy 4 Classic), the watch face looks completely different again.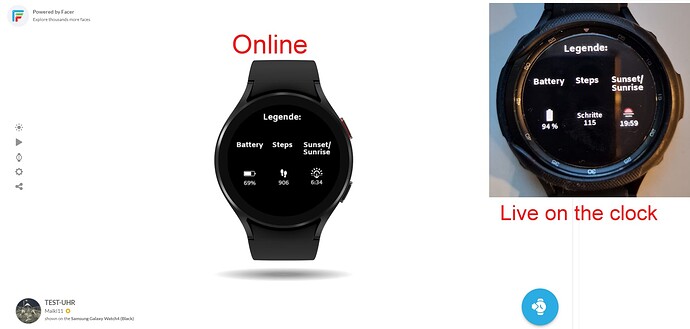 Battery symbol stands upright, steps are displayed as text, Sunrise/set symbol looks different again…
My conclusion… it's not worth it!