Hi, i have problem. I want to build a rotational temperature dial but i can´t get it to run (my brain already hurts).
It should work in both celsius and Fahrenheit.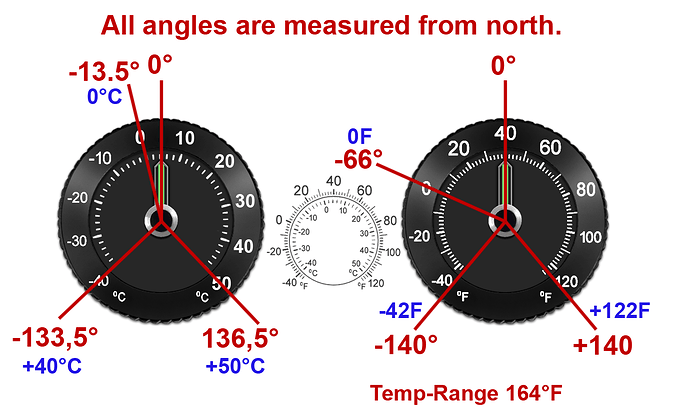 The celsius dial matches exactly in conversion to the fahrenheit one as shown in the middle.
I will change the displays automatically with $#WM#=F?100:0$ and $#WM#=C?100:0$.
Anyone a solution/formula ? All sort of help would be appreciated a lot.
Greetings, GAUSS.