Hi there awesome and beautiful fellow watchmakers

I want to create an indication in an outer ring of my watch face, showing what day we have on a round year index. I tried some tags, of course #DMYR#, #DYR# and others, but somehow the hand(a dot) moves in aa weird way; e.g. it's showing jan 1st before december 31st and stuff like this. I'm a total math newby, so I don't understand the expressions well enough to fix this on my own.
Here it's what I have so far. As you can see the dot is not really hitting december 17th, even though it's set as the current date: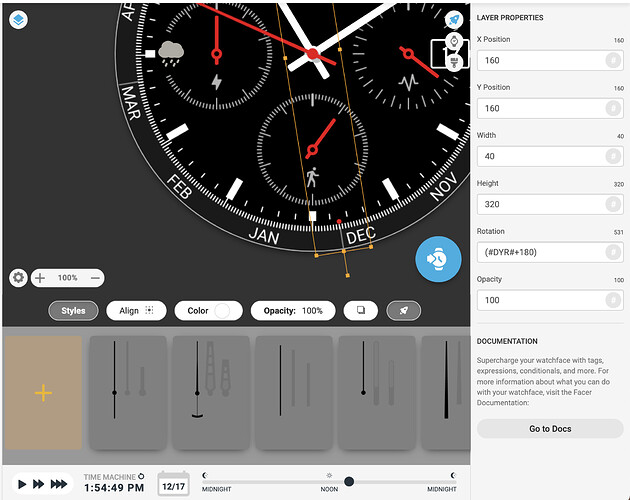 Does anyone has some ideas? Thx a ton in advance!