Blue-Version:

BiColor-Version:

Green-Version:

… not yet fully developed and thinking about what I can change or improve…
That's cool, I like it…maybe a Radar Green colour version as well?
I think everything is quite well balanced, be it the color, the letters and the numbers …





But there is something, the information of the steps can confuse people a bit, for not having an icon, an attention icon (I think …)
Everything else is fantastic … (I really like the radar and its information about the time … that flashes …)
Congratulations
Cordially
@icrltd4 a greenish variant is noted and put on the "to-do" list.
@cardozo198013 The pedometer is a barometer, but yes, it doesn't have a symbol yet either.
That's why I was saying … I couldn't understand what kind of information it was …
But everything is fine Rome … I just have a comment to help you …



Cordially


Cool…maybe keep the orinal Blue and have just the Radar Green?
i really like it …i like the idea of it being in a radar green colour too and just as an idea maybe have the lights blink in a different colour when the second hand passes over it, if its possible.
First of all, it's a nice watch face, I like that you put a smaller radar in there instead of a full screen one.
Some remarks:
The radar sweep trail shape is a bit odd, it would not leave a curved trail like that
It looks a bit odd that the sweep doesn't touch the side
I don't know how you are blinking the dots, but they are out of sync
It would be nice if the part after the sweep is a little darker, as the sweep normally activates the dots…
Here you can see what I mean:

You cheeky bastard, you're hiding something, I know it! Your graphical design and element placement seem too… developed for you to not have any background in graphical design.
You're the Egyptian language of antiquities - appeared out of nowhere, fully formed.
That's a compliment, of course, I find myself being curious what you did next every time your post pops up.
As to the design of the face - I think it's perfect =)
That's right, just wanted to experiment with a slightly different radar sweep…but will change it.
The fact that it does not touch the side is due to the shadow cast by the outer ring because it lies above it…ggf I will change that.
The dots not flashing synchronously was intentional.
And here too I agree with you, but the thought process was due to better readability.
But that's exactly why I'm glad that there is so much criticism and suggestions here.
I like your comment



An idea I'll give a try…you're supposed to try everything out
So, I have worked on it and tried to implement your suggestions and tips.
There are now three versions: blue, bicolour and green.
I'm curious which one you like best.
Many thanks to you for your criticism and tips, especially to @ThaMattie und @icrltd4 for the suggestion and help with implementation
Now that I see it, I think the bi-color looks best - the green radar display color immediately tells us what it is. I think you can release all three of them, let the user choose


PS: The radar sweep seems to be turning backwards

This is a cool design I personally thing the bi color version is easier to see
I like the bi-color one best as well.
Like @akar.zaephyr said, the sweep looks backwards now though…
This is how mine is made: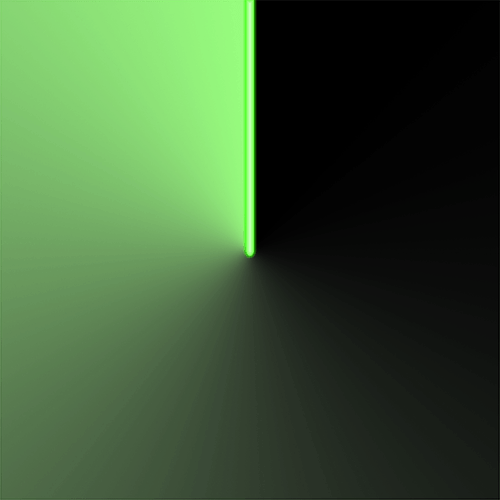 Thank you, thank you @ThaMattie.
Sat too much at the PC today at work and used the wrong png. And yes, I corrected it and it doesn't look quite like yours, but that's due to better recognisability.
much better now