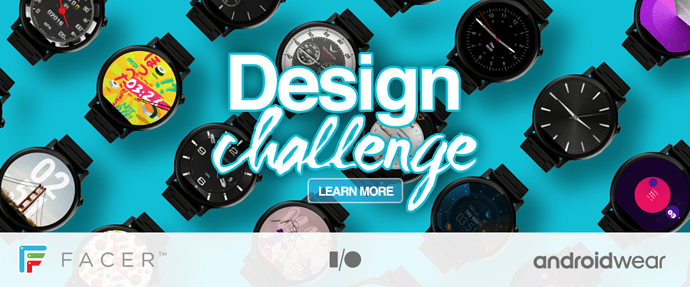 Have you always dreamed of showcasing your work at one of the largest developer conferences in the universe? Well, you're in luck! We'll be showing off Facer at Google I/O and you have a chance to have your designs showcased.
We're calling on our awesome community members to submit their latest and greatest designs to the Facer Creator in order to be featured at the event. We will also feature your designs in a special Google I/O category within Facer along with designs that are created at the show. Just be sure to click the "Consider for Google I/O" button when submitting, which will automatically put you in the running. We will contact you by email if your design is chosen.
Types of designs we want to see:
Animations & clever ways of using the platform
Great use of complications
Beautiful & interesting designs
Good luck and looking forward to seeing your designs!
The Facer Team