I've got a watchface I'm working on that has a ball moving at a -45 degree angle between 0 and 30 minutes
At which point, I'll have another ball moving at 315 from 30 minutes to the top of the hour.
I'm avoiding using a sin/cos as I don't want a loop animation.
Something like this: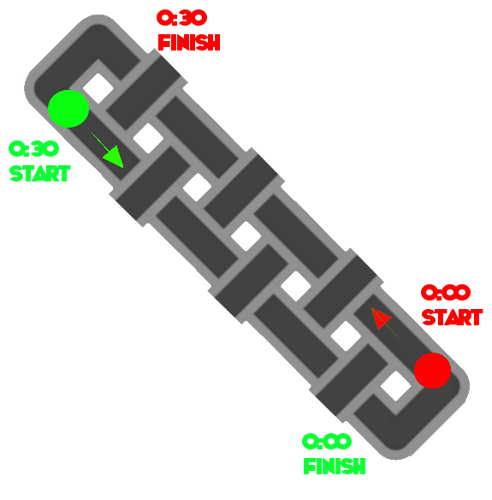 Thanks in advance for any help!