I'm building a face with an half yellow ring that rotates for 30 seconds and after disappears because another half yellow ring rotate for the next 30 second. The problem is that in Face Creator it works very well but in the app and in the watch It work only without the transaparency expression.
For example:
(1)
Rotation: #DseT# (Value for second hand rotation (0-354 with intervals of 6))
Transaprency: 100
This work in Facer creator, app and watch
(2)
Rotation: #DseT#
Transparency: ($#DseT#<180?100:0$)
This work only in facer creator while in app and watch the half ring yellow is not visible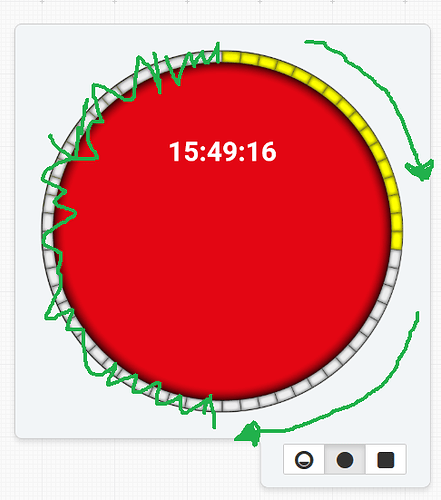 Why?
Can you help me?