Hi
I'm making my first watchface for my ticwatch pro 3 ultra.
Normally all information is show like in creator.
But sometimes some info is not shown, like now.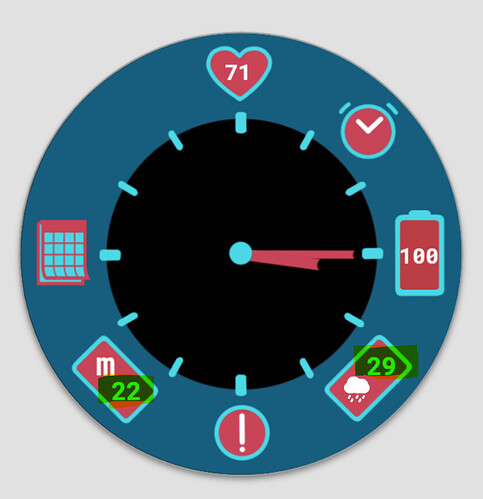 In this case it's the date (22) and temperature (29).
In facer creator no problem. It's just not send, not recieved, or?
Thanks in advance,
Nico