Hi, any1 out there doing Steampunk faces for Galaxy 4 watch ???
Thanx in advance
Welcome to the Community @alant90125
I'm sure if you search on the App you'll find some Steampunk Faces, and now you've asked here it wouldn't surprise me if a couple members at least create some.
This guy has quite a few nice designs .
I found them doing a search with steampunk in the search box.
I just created this one for you -
.

Love the Clockwork Valve Set . I kind of hope they Flicker.
They do, slightly. Actually quite convincing even up close. Valves turn off after about 3 seconds to save battery. The key is for setting the hands and tucks into the straps.
Yeah . In the early days Valves Ran Hot . People crowded round the Radio for Warmth . In Bletchley The Boys used to go into the Decoding Huts for a Treat as all the all the girls were stripped down to their underwear .Lots of power needed for Running a Valve Processor.
I love randome facts like this, such as the the first recorded reference to a bug in electronic equipment was in a letter from Edison in 1878:
"You were partly correct, I did find a 'bug' in my apparatus, but it was not in the telephone proper. It was of the genus 'callbellum.' The insect appears to find conditions for its existence in all call apparatus of telephones."
Since I'm an Amateur (Ham) Radio Operator, I'm very familiar with the tube (valve) type radios. Us hams have a nickname for them, we call them "boat anchors" because they always weigh a ton. And if they quit and can't be fixed, you tie a rope on it, and it becomes…a boat's anchor.

CQ CQ CQ DX, kilo bravo nine tango mike pappa KB9TMP calling CQ CQ CQ.
Great Stuff. Do you do Morse? I bet you chat with some Aussies. They are Strong with HAM Radio. That is a network where you look after your own equipment.
I am very poor at Morse code. I barely passed my 5 word per minute code test. I've never had a chance to talk to the "Land Down Under", but I have talked to a place somewhat near you. I chatted with a fellow who lives on Norderney Island which is West of Hamburg Germany in the North Atlantic.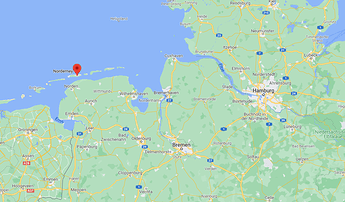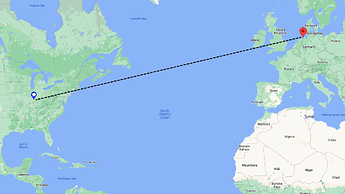 Wow . Yeah Aus. would be a bit of a stretch . I love the way you consider Northern Germany is near Me . : )
Well compared to me you are close. Just like I am close to New York city. BTW I've never been farther east than the state of Ohio.

I am having a steampunk one in my drafts… will publish it soon…
@alant90125 I hope you are getting along nicely with your new Galaxy 4


Here is #2 Steampunk Face for you -

Hi, I have 3 different steampunk faces, if you go to my page they should be near the top , all include weather in landscape
OK, my closest has been a tesla coil effort: