Hi guys,
I already had an account, but it was put on hold temporarily. I assume it was because I started a topic minutes after creating my account. It's been 7 days though, and I would like some help with my issue
I made this background for myself because I'm a big final fantasy fan. Everything is working fine except for the 4 elements on the bottom that I mentioned in the title. When I upload the face to my watch they just don't show up at all. Any ideas what I'm doing wrong?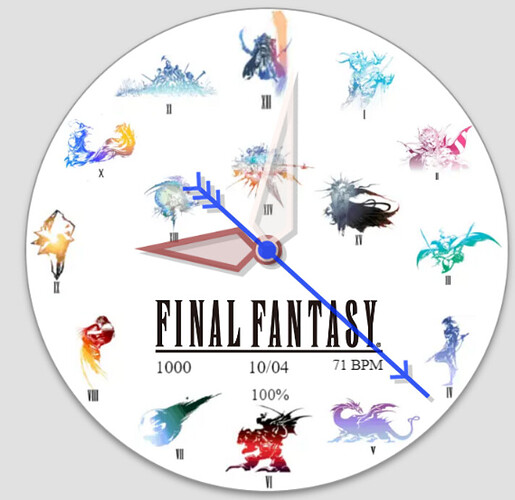 Edit: I've added the link to the watchface with inspector mode.