My only comment is on the tip of the Seconds and the Mask I would not lose the red entirely so it is more of a pulse than a flash .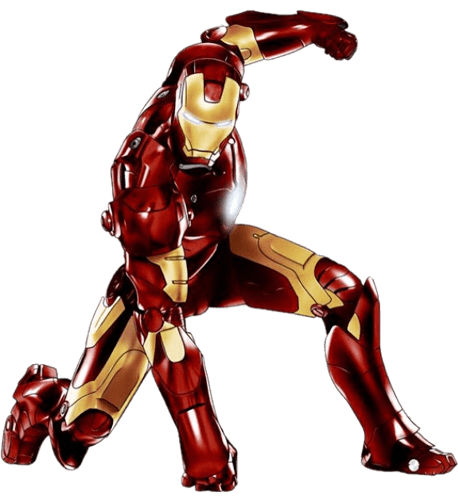 @icrltd4
If you would decide to do what @russellcresser said, this is a good pulsing expression for once per second. (100+30*sin(2*pi*#Dsm#*60/60)) The 100+30 is on opacity + off opacity and the 60/60 is once per second as 120/60 is twice per second, etc.
Upon wake, you could lighten up the eyes, that would be cool, something, like this one:
Shape behind the cut out eyes, has opacity code:
$#DWE#<=3?(sin(#DWE#/0.65)*100):0$
Thank you very much for all the advice and suggestions guys, much appreciated


I left it unpublished for now, so I'll definitely see how your ideas can affect it next time I'm on my laptop

You read my mind, you me yours. lol. I was going to suggest pulsing or glowing eyes.
Looks pretty cool otherwise.
Thanks, but as the whole helmet is a cut out, with its own pulsing behind it, I can't see how to get glowing eyes as well…just yet

Ah yes, I see.You would have to make an image the shape of the eyes…
Yes, which is easy enough, but with the helmet glow/pulse I don't think eyes as well would work or look right

Just made some other alterations and am really pleased with how it all looks now -

Personaly I think glowing eyes look a bit evil. The general glow feels like a pulse of Power.
Turned out nice, looks like I may need to brush up my Ironman

:
That's cool, I love your flashing hand repulsor thingy-ma-jig too


Just had a laugh at one of my early Ironman Faces (I've created a fair few) -

I've nearly completed building an amazing model of his Mk III armour as well, from a subscription company called Fanhome, and it's quality is superb.
OK, I confess, I am a fan of Ironman, ever since the newer movies. The animations are amazing - sometimes wonder how they do it - making me want to work in the film industry. Anyway, I kind of like the MKVII. Have you come across this?: Hot Toys
Looks very much like a battle damaged MkIII to me, just with silver panels on the top parts of his legs. I like my models to look shiny and new

The one I'm building can be extended after the initial 100 issues to 120, which is battle damaged parts, but I'm not doing that on mine.
Oh wow, 60cm, that's pretty big! have fun…
Thanks, can't wait to get him finished, the quality is the best I've ever seen